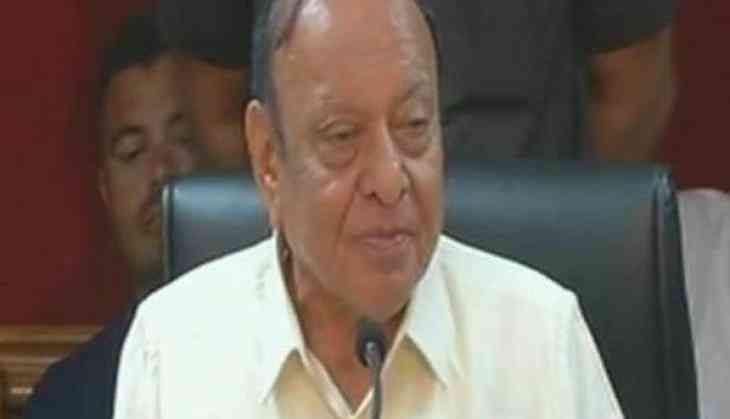 Attacking Prime Minister Narendra Modi-led Bharatiya Janata Party (BJP) government at Centre over Pulwama terror attack, former Gujarat Chief Minister Shankersinh Vaghela on Wednesday said the like Godhra riots, BJP conspired February 14 Pulwama attack.
"The vehicle with RDX which was used in Pulwama attack was bearing the registration initial of Gujarat -- GJ. Godhra was a conspiracy," Vaghela said. He is presently in the Nationalist Congress Party (NCP).
Further adding more, Vaghela said that BJP government uses terrorism to win elections. "Terrorism is used by the BJP government to win elections. A number of terrorist attacks have taken place since the last five years."
Speaking on Balakot airstrike carried out by Indian Air Force, in which BJP leaders claims of over 250 casualties, Vaghela said that no one was killed in an airstrike and it was a planned conspiracy.
"No one was killed in Balakot air strike. Even none of the international agency was able to prove that 200 militants were killed. Balakot airstrike was a planned conspiracy. It was supposed to happen," Vaghela said.
"BJP is involved in the whole thing. It is going to bring the sectarian conflict to win elections," he said. Taking a jibe at BJP government, Vaghela said: "BJP's Gujarat model is false. The state is suffering. BJP leaders are upset with the party. They feel that they are bonded labourers."
Also read: Masood Azhar blacklisted in UN: 'Wait and watch, this is just a beginning,' says PM Modi