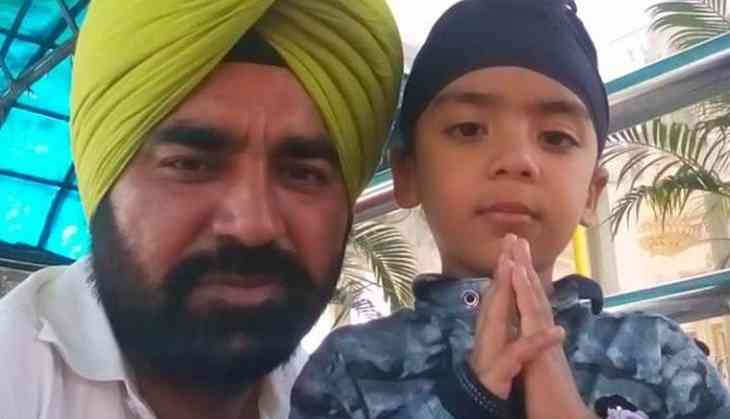 In one of the deadliest terror attack in Jammu and Kashmir's Pulwama, over 40 CRPF men were martyred and five left critically injured. One of the CRPF jawan Jaimal Singh who lived at army headquarters in Jalandhar with his wife and five-year-old son had told his wife on call on Thursday that he was filling in for another driver, who was on leave for to his son's marriage and will call back.
"He told me that he was filling in for another driver who was on leave for to his son's marriage. He said he will call back. That call never came," says Sukhjit, wife of Jaimal bursting into tears.
The five-year-old son of one of the slain jawans from Ghoaloti Khurd of Moga is clueless what was going on at his home. Confused seeing his mother crying, son Gurparkash Singh yet knows that his father is 'on duty' in Jammu and will be back soon and get him admitted to a new school.
"Papa is on duty in Jammu… he will be back soon. He is in CRPF. He is there to get some money for us..," says Gurparkash is the son of CRPF head constable Jaimal Singh who was killed in Pulwama attack on Thursday.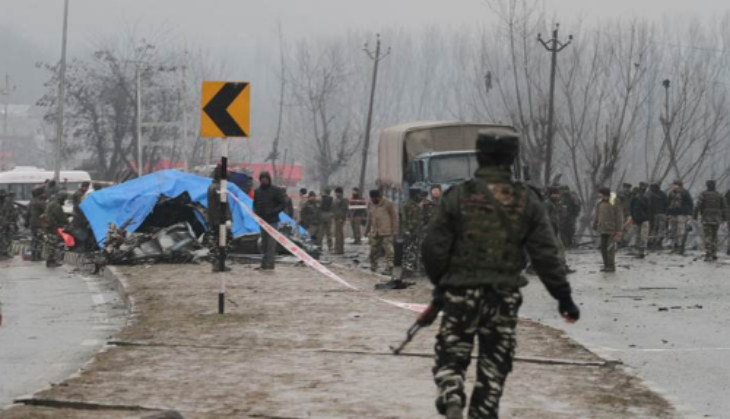 Jaimal Singh was the driver of the ill-fated vehicle that was blown up by terrorists. Singh dreamt of just one thing a good education for his son, for which he was shifting his family to Chandigarh by the end of this month.
"We were moving to Chandigarh later this month. He wanted to get our son admitted to a new school from class I. Our son was born after 18 years of our marriage after several complications and miscarriages. The only person whom he loved the most in the entire world was our son. I do not know how Gurparkash is going to live without him now," Sukhjit Kaur , wife of Jaimal told Indian Express.
Martyr Jaimal Singh first supported the education of his siblings and later his son. His married sister Harwinder Kaur said, "My elder brother was the only one who had fought with my parents when they discontinued my schooling after class 8. We were a poor family. He joined the army to support us, to feed us."
"He and Gurparkash used to speak on phone at least 5-6 times a day. Both would speak for hours over video-call and Gurparkash would tell him everything that happened during the day — his school, homework, friends — their day started and ended with each other despite being physically apart. When together, both would click so many selfies. Before blaming Pakistan and external forces who conspired this deadly attack, I want to question our own government, how did an explosives-filled vehicle manage to reach near CRPF vehicles. It is because of negligence and failure of our own government that this happened. Do they have any answer as to how my 5-year-old son will live without his father? They were each other's life," says Sukhjit.
Mortal remains of Jaimal Singh will be cremated Friday. Over 40 CRPF men were killed in the deadliest terrorist attack carried out by Pakistan backed Jaish-e-Mohammed.
Also read: Pulwama Terror Attack: 'We support India's right to self-defence,' US tells NSA Ajit Doval