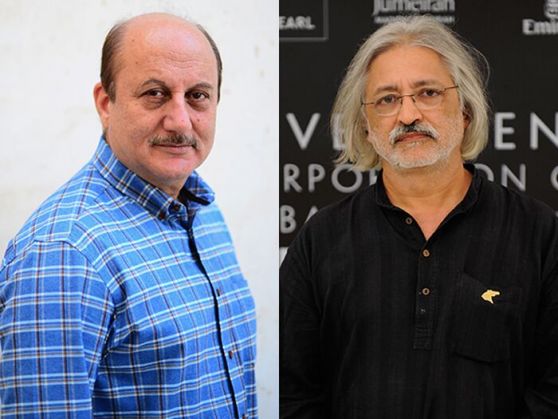 After many filmmakers including Dibakar Banerjee and Anand Patwardhan returned their awards in protest against the growing intolerance in India, actor Anupam Kher criticised their move on Twitter.
He has said that those from the film fraternity who were returning their awards have a hidden agenda against Prime Minister Narendra Modi.
Catch spoke to Anand Patwardhan who responded to Kher's allegations and said, "Our agenda is not hidden at all. We are protesting against the injustice and are reaching out to people and making them think about what's happening due to communal forces."
He further added that the filmmakers have had many run-ins with Anupam Kher during NDA rule in 2002. "Under his tenure as the CBFC chairperson, many films on Gujarat riots were denied certification and clearances. Even Final Solution was one of them," Patwardhan said.
He also added that since the government had changed after elections in 2002, Anupam Kher was asked to constitute a new committee and revise all films on Gujarat 2002 riots. "He took credit for these revisions, despite him being responsible for suppressing them," Patwardhan added.
Filmmakers Dibakar Banerjee, Anand Patwardhan, Paresh Kamdar, Nishtha Jain, Harshavardhan Kulkarni, Rakesh Sharma, Indraneel Lahiri, Lipika Singh Darai, Kirti Nakhwa and Hari Nair have returned their National Awards as a mark of protest against the government on 28 October.