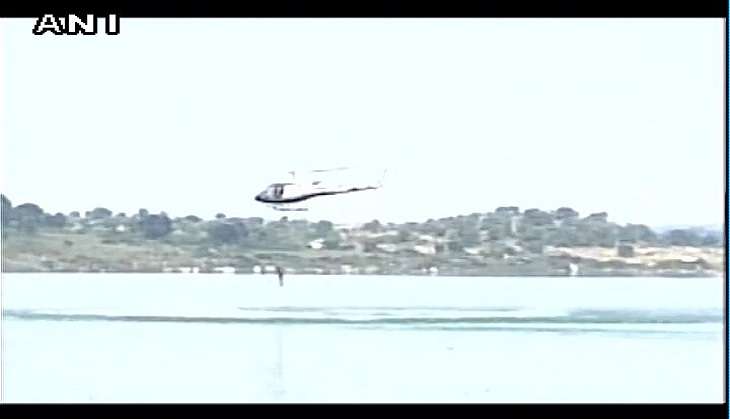 On 8 November, a day after two Kannada actors drowned in the wake of a film stunt gone horribly wrong, the producer, director and stunt director of Kannada film Mastigudi were booked for culpable homicide for the deaths of actors Anil and Uday.
Kannada film Mastigudi's crew was shooting a scene that involved a water stunt where the three actors Duniya Vijay, Anil and Uday, were to jump into the lake from a helicopter.
While Vijay swam ashore after being dropped into the water, the other two actors did not resurface. Their bodies have not yet been recovered.
The shocking footage of the scene of the drowning was captured on camera.
Also read - 2 Kannada actors feared dead, as helicopter stunt scene goes horribly wrong
Despite the fact that there was a motorboat in place to retrieve the actors, it developed a last-minute snag and remained ashore, while Anil and Uday struggled to remain afloat.
Officials of the Bangalore Water Supply and Sewerage Board, which is the custodian of the Tippagondanahalli reservoir in Ramanagara district, have alleged that there were lapses in safety measures when the actors plunged into water.