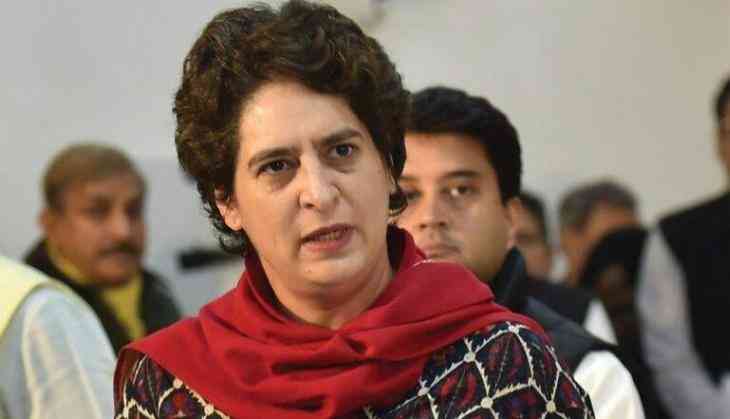 Hours after Sadhvi Pragya Thakur termed Nathuram Godse, killer of Mahatma Gandhi was a "deshbhakt" (patriot) and will remain so forever, the comment irked a huge controversy. Condemning Bhopal candidate remark on Godse, Prime Minister Narendra Modi said,"I will never be able to forgive them for insulting Bapu." Reacting to PM Modi's comment on Pragya Thakur's remark, Priyanka Gandhi said that PM Modi should clear his state on Nathutam Godse.
"It's a cop-out. You are the Prime Minister of the country, there is a question of somebody stating that the person who killed the founder of this country and created its democratic foundation, is a patriot. It's not enough to say that in your heart, you will not forgive them. You are a political leader, you have to state your political position. What is your position on the killer of Mahatma Gandhi?" Priyanka Gandhi, AICC general secretary to eastern UP told HT.
Further adding, Gandhi said that "he should have taken action. He should have stated very clearly what he felt about Nathuram Godse. I don't know what the Prime Minister thinks about Nathuram Godse."
Reacting to Kamal Haasan's remark on Hindu terrorist, Sadhvi Pragya had said, "Nathuram Godse was a deshbhakt, is a deshbhakt and will remain a deshbhakt. People calling him a terrorist should instead look within. Such people will be given a befitting reply in these elections."
Kamal Haasan at an election rally had said that India's first terrorist was Hindu--- Nathuram Godse. His remark irked row and the actor-turned-politician has been facing heat over it.
Also read:Kamal Haasan: 'Hindu is not an Indian word'; claims there was no such word before Mughals