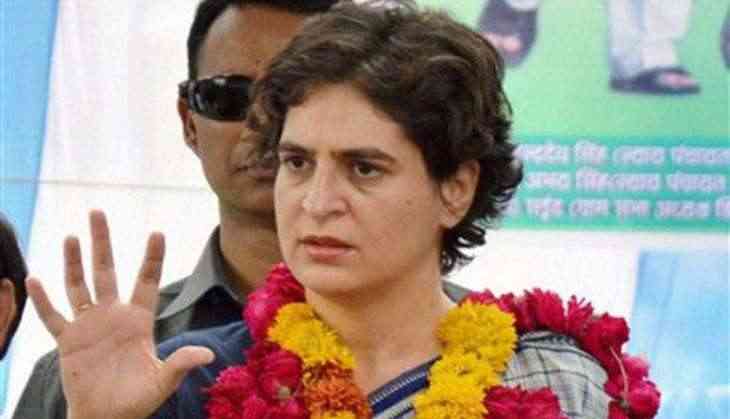 In the run up to the Lok Sabha election, Congress party played it's trump card to tackle the Uttar Pradesh dynamics by launching Priyanka Gandhi Vadra into active politics, but the Gandhi scion has alerted party workers, saying she can't perform any magic alone.
The AICC General Secretary of UP (East), Priyanka Gandhi, who was on a tour to the eastern region of Uttar Pradesh, meeting the party workers and cadres has now warned the workers that anyone found involved in anti-party activity will be immediately ousted and that everyone needs to strengthen the organization, as she doesn't have any magic wand to turnaround the party's fortune.
During a meet in Delhi's 15 Gurudwara Rakabganj road, Priyanka reviewed the functionaries and booth level workers, wherein 19 Assembly and 4 Lok Sabha seats come under.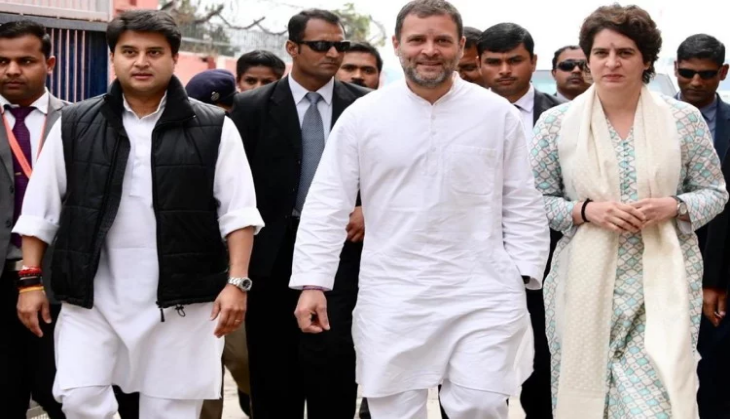 Priyanka Gandhi Vadra, Rahul Gandhi and Jyotiraditya Scindia
Priyanka Gandhi, after the meeting held at the war room said, "I cannot do a miracle from above, the workers need to strengthen the party at the booth level and I need your support for strengthening the party in the state."
The Congress party last ruled the UP in 1984, during the Rajiv Gandhi's era and since then, the party has been looking to revive itself, while dipping to its worst performance in 2014, when it could win only 2 seats, namely Amethi and Raebareli.
Earlier, Rahul Gandhi, Priyanka Gandhi, Jyotiraditya Scindia and other functionaries had held a roadshow in Lucknow while announcing the grand entry of the Congress for the upcoming polls and becoming a viable alternative to the ruling BJP. The only resistive force the newly emerged Congress can be their own anti-Modi party's, BSP and SP, who are supporting the grand old party in MP and Rajasthan.
Also read: Kulbhushan Jadhav Case: In the wake of Pulwama terror attack, Indian diplomats denied to shake hand with