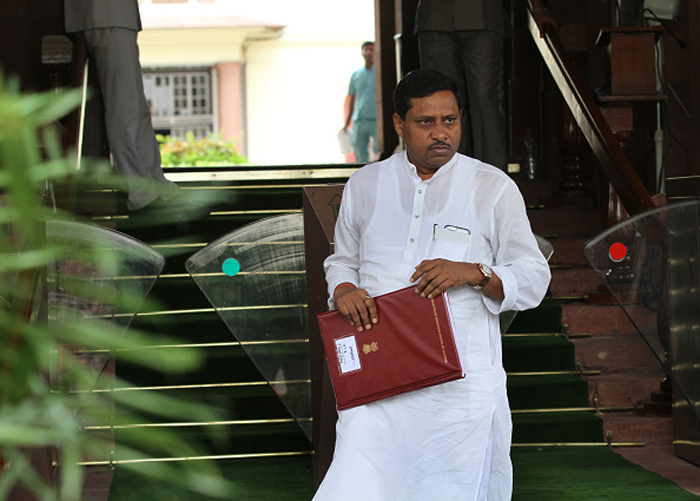 Union Minister of State, HRD, and BJP Agra MP Ram Shankar Katheria is on the Opposition's radar today. The Congress party has passed a privilege motion against Katheria because of the controversial comments he made at a condolence meeting held in Agra for VHP worker Arun Mahaur.
Congress leader Anand Sharma passed an adjournment motion in the Rajya Sabha while Mallikarjun Kharge and Jyotiraditya Scindia have sought the same in the Lok Sabha.
In an Indian Express report, Katheria was quoted as saying: "We have to make ourselves powerful. We have to launch a struggle. If we don't begin a struggle, then today we have lost an Arun, tomorrow we will lose another. Doosra jane se pehle, yeh hatyare hi chale jayen is prakar ki taqat humen dikhani hogi (Before another is lost, we must show such strength that these killers themselves disappear)."
BJP MP Babulal, who shared the dais with Katheria on 29 February defending their choice of words to target a particular community, told ANI today: "Jab sarey aam Hindu samaaj ke upar goli se hatya kii ja rhi hai, toh samaj ikhatta nhi hoga toh kahan jayga? (When the entire Hindu community is being gunned down, then will we not come together?)"