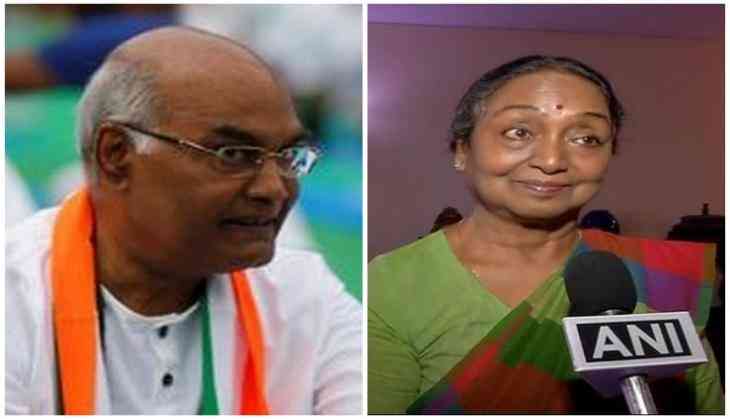 Amidst the alleged rift between the Rashtriya Janata Dal (RJD) and Janata Dal (United) [JD(U)] over their contradictory choices on backing a presidential nominee, the latter has said the decision needs to be taken keeping national interest in mind rather than engaging in political confrontation.
Drawing parallels with the previous presidential election, JD (U) leader Rajeev Ranjan said President Pranab Mukherjee was elected keeping in mind the common betterment of the country, adding that this should be the priority in the upcoming polls as well.
"Under the leadership of Nitish Kumar, the people of Bihar have given RJD another chance, as it was otherwise an offshoot party. While Lalu Prasad Yadav has always backed the alliance, many party workers have disrespected the norms of the alliance. The choice for president is not based on any political agenda, but on national interest. Therefore, these workers need to remain silent and respect the decision," Ranjan told ANI.
Reports have surfaced in the recent past of alleged bitterness between the two parties of the 'grand alliance' after the two party supremos extended their support to the opposing candidates.
While RJD Chief Lalu Prasad Yadav extended his support to the opposition's candidate Meira Kumar, Chief Minister and JD (U) Chief Nitish Kumar while re-affirming his support for the National Democratic Alliance's (NDA) Ram Nath Kovind said the UPA had chosen 'Bihar ki Beti' Kumar to lose.
So far, the Shiv Sena, JD (U), All India Anna Dravida Munnetra Kazhagam (AIADMK) including O. Panneerselvam have backed Kovind for the post of President, while the Samajwadi Party (SP) and the Bahujan Samaj Party (B SP) have backed Kumar.
-ANI