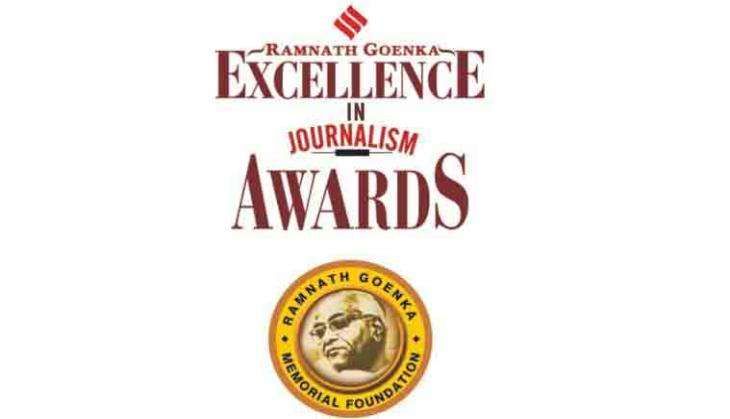 Prime Minister Narendra Modi will give away one of the most prestigious awards in Indian journalism - the Ramnath Goenka Excellence in Journalism Awards - at a function in New Delhi, on 2 November. The awards are spread across 28 categories for exceptional work in print, broadcast and online journalism in English, Hindi and regional languages.
The categories cover the print and broadcast media spectrum, from investigative, political and sports journalism, non-fiction writing, feature writing, sports and entertainment, commentary and work done in regional languages. The categories include Environmental Reporting, Uncovering India Invisible, Investigative Reporting and Interpretative writing.
Instituted by the Ramnath Goenka Foundation in 2005 to celebrate the legacy of the founder of the Indian Express Group, the award recognises excellence in journalism and showcases outstanding contributions by individuals each year. Including this year's, more than 300 journalists from over 50 news organisations, both domestic and international, have been honoured with the award.
This year, 37 journalists will we awarded. The stories have been scrutinised by a five-member jury, which said that the winners of this year showcase "excellence in journalism, ask questions and go below the surface for answers".
During last year's Ramnath Goenka award ceremony, actor Amir Khan, who was a guest had joined the chorus of intelligentsia against growing intolerance and was quoted saying that he had been "alarmed" by a number of incidences and his wife Kiran Rao even suggested that they should probably leave the country.
This led to Khan drawing a lot of flak. The Indian defence minister Manohar Parrikar was also quoted saying he wanted to teach Amir Khan a "lesson".