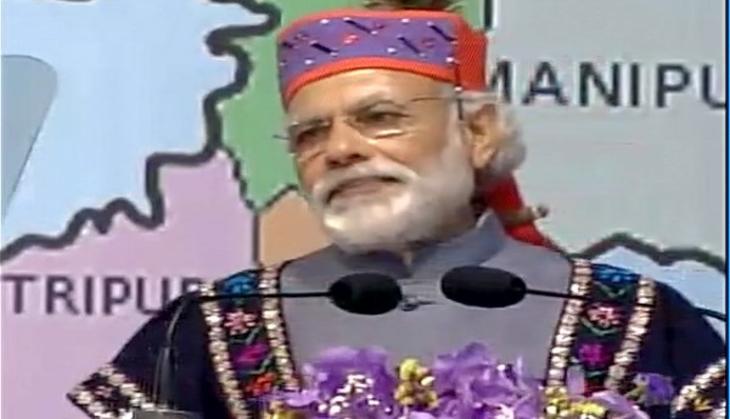 Even as the celebrations of his two-year anniversary as Prime Minister of the country are underway, Narendra Modi laid the foundation stone for a football stadium in Meghalaya, Shillong today.
Dressed in traditional Meghalaya attire, Modi spoke of how much the north-east has contributed in bringing laurels to the country in football. During the ceremony, he said, "We're aware about the love people of north-east, especially Meghalaya, have for football. Football is a passion here and is played in every nook and corner."
Modi is in the state to address the North Eastern Council (NEC) meeting, and will also release a special cover and a stamp brought out by the Department of Posts to mark the occasion.
The North Eastern Council is the nodal agency of the Ministry of Development for North Eastern Region that comprises Arunachal Pradesh, Assam, Meghalaya, Manipur, Mizoram, Nagaland, Sikkim, and Tripura.