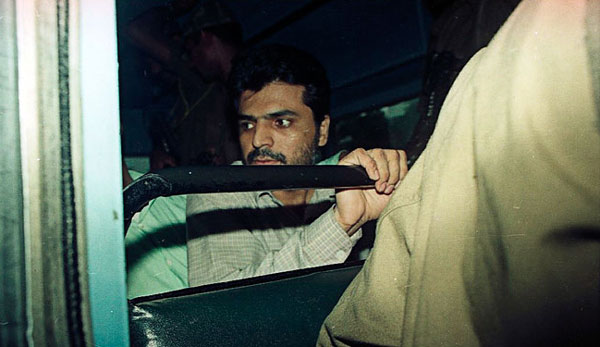 President Pranab Mukherjee has rejected the second mercy petition filed to him by 1993 Mumbai bomb blasts accused Yakub Memon. He is likely to be hanged at 7:00 AM tomorrow.
The decision came after the President had sent the mercy petition file of Memon to the Home Ministry seeking their suggestion. The Ministry of Home Affairs had sent the the file back to President's office stating that Memon should be hanged at the earliest.
Read More: walking the tightrope: Two sides of the Yakub Memon debate
Yakub Memon's first mercy petition was rejected by the President in April 2014. MHA had also backed the decision of death sentence given to him.
Earlier, Memon's second curative petition was rejected by the Supreme Court on 29 July itself.
Memon was first convicted in 2007 by a Mumbai court for planning the attack in which 257 people were killed in serial explosions in the city.
Read More: Yakub Memon is one man, there are many more names we've forgotten
In March 2013, Supreme Court had confirmed his conviction for being involved in the attacks by providing financial help.
After Memon filed a review petition in the court, it was rejected by the SC on 30 July 2013. After that, President Pranab Mukherjee rejected his first mercy petition.
He had also filed a writ petition to review petitions against death sentences which was passed on the the constitution bench of Supreme Court.
Read More: Why I am not celebrating the Yakub Memon verdict: A first person account
Open court hearing of his review petition started on 24 March 2015 and it was dismissed on 9 April. After that Memon filed a curative petition which was also rejected on 21 July by the Supreme Court.
The decision is crucial as there have been two different point of views on his death sentence which has polarised the country. A group of eminent personalities, including retired judges and actors had sent a letter to President asking him to accept his mercy petition.
Read More: Killing in the name of justice is not justice: Amnesty International on Yakub Memon verdict
Also, Congress MLA's from Maharashtra had sent a similar letter seeking President's acceptance of the mercy petition. On the other hand, 1600 people who are related to the victims of the 1993 blasts also signed a letter and gave it to Governor of Maharashta asking him to reject Memon's mercy petition.