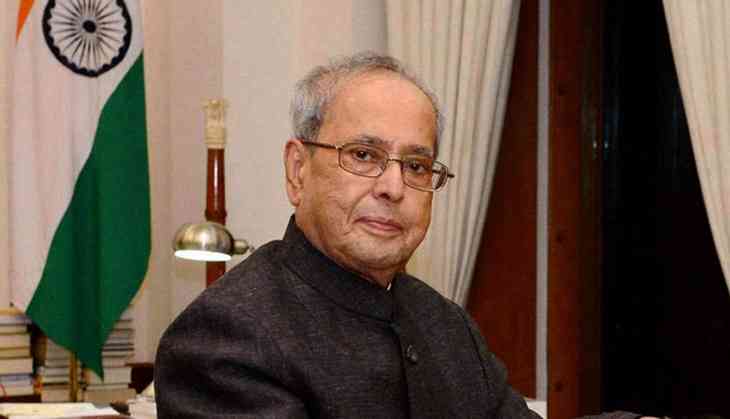 President Pranab Mukherjee
History is set to be created when President Pranab Mukherjee will distribute 2.5 crore LPG gas connections to Below Poverty Line (BPL) beneficiaries under the Pradhan Mantri Ujjwala Yojana scheme in West Bengal on July 15.
One of the important things to be noted is that President Mukherjee's home town, Jangipur Bhawan, will be one of the district to receive LPG connection along with Raghunath Ganj and Murshidabad.
The occasion would be graced with the presence of Minister of State of Petroleum And Natural Gas Dharmendra Pradhan and Congress MP from Jangipur, Abhijeet Mukherjee.
This program is part of Prime Minister Narendra Modi's mission to provide "clean fuel better life" to all the BPL families.
Pradhan Mantri Ujjwala Yojana is an ambitious social welfare scheme of Prime Minister Modi-led Government launched on May 1, 2016 from Ballia in Uttar Pradesh.
Under this scheme, the government aims to provide LPG connections to BPL households in the country. The scheme is aimed at replacing the unclean cooking fuels mostly used in the rural India with the clean and more efficient LPG.
The government has set a target of five crore LPG connections to be distributed to the BPL households across the country under the scheme.
-ANI