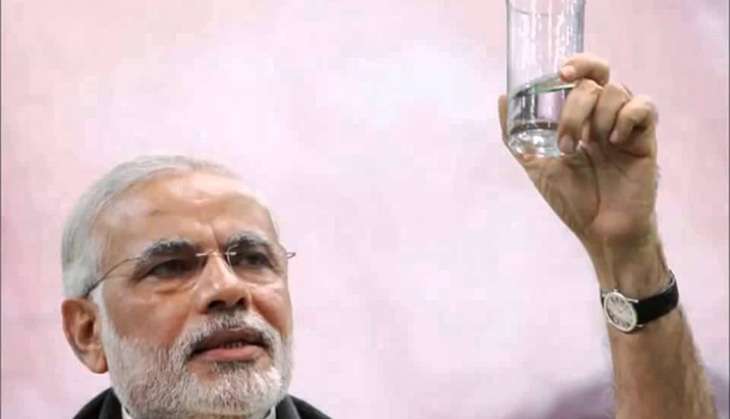 Reaching out to the young NRIs, Prime Minister Narendra Modi on Sunday called the Indian diaspora a valuable partner in the journey of development, adding the objective is to turn 'brain drain' into 'brain gain'.
"Remittance of close to 69 billion dollars annually by overseas Indians makes an invaluable contribution to the Indian economy. We want to turn 'brain-drain' into 'brain-gain' and your support in this is very important," Prime Minister said in his address at the Pravasi Bharatiya Divas.
Praising the Indian diaspora, he said it represents the best of Indian culture, ethos and values.
"30 million Indians abroad are valued not just for strength in numbers, but respected for contributions to India and countries where they live. The Indian diaspora represents the best of Indian culture, ethos and values," he added.
Showering praise on External Affairs Minister Sushma Swaraj, Prime Minister Modi said the former had been 'proactive and prompt' in reaching out to distressed Indians abroad using social media.
"I have directed the embassies to be pro-active towards needs and problems of the Indian community abroad. Security of all Indians abroad is top priority. We don't believe in looking at the color of the passport, we believe in blood relations," he added.
The Prime Minister also announced that the Pravasi Kaushal Vikas Yojna would be launched for Indian youth seeking employment overseas.
"The Government will launch skill development program, Pravasi Kaushal Vikas Yojna for Indian youth who seek employment overseas. I would again encourage all PIO Card holders to convert their PIO Cards to OCI Cards," he added.
The 14th edition of the three-day event began in the country's IT hub yesterday with the spotlight on role of youth in transforming the society and India's potential to play the role of a 'Vishwa Guru' again.
The three-day event concludes on Monday, with President Pranab Mukherjee delivering the valedictory address. The convention is an important platform for engagement with the overseas Indian community.
-ANI