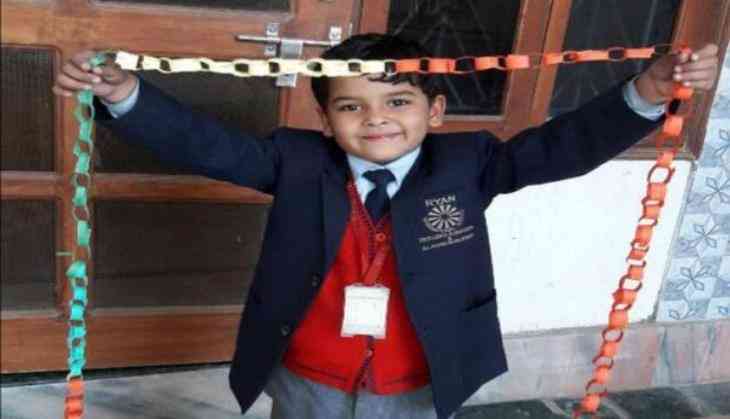 The Central Bureau of Investigation has disclosed its inquiry in the Ryan International murder case and revealed that the Gurgaon Police accused the bus conductor Ashok Kumar of being the killer by planting the murder weapon upon him. The agency also declared that Pradyuman Thakur was killed by an 11th standard student of the same school.
Now in a new development, Saurav Raghav (32), the bus driver of the same bus which has Ashok Kumar as conductor, revealed that the last two months for him have been hell.
"What have I done? For the last two months, either Haryana Police or CBI has been questioning me. The media is after me. When I went to school after the incident, I was not allowed to drive the bus. Till the probe is over, I can't leave this place. Every day, I go to the school at 6.30am, knowing that I will only have to kill time. On rare occasions, when the driver of some other bus is absent, I substitute for him," confessed the bus driver.
Raghav further confessed that after the death of Pradyuman Thakur so many things have changed in the school. "We (bus drivers and conductors) are not allowed to go into the school building. A washroom has been built for us, outside the school. Police verification has been done for all of us," Raghav further said.
Saurav in his statement even claimed that Gurgaon police had tortured him, while interrogating him about the murder that had happened on 8 September. However, he further said that the Central Bureau of Investigation had only questioned him about the murder mystery.
"On September 27, I was told to visit the CBI headquarters. I went with Vijender who was one of the drivers with whom I had cleaned the toolbox in the bus. The first question the officials asked was how long I had known Ashok. I said nearly four months. They asked, 'Do you suspect that the conductor committed this crime?' I said 'no' because he never even raised his voice in front of the kids. They also questioned me about the knife. I told them on September 6, I had cleaned the toolbox and there was no knife inside it," said Raghav in his statement.