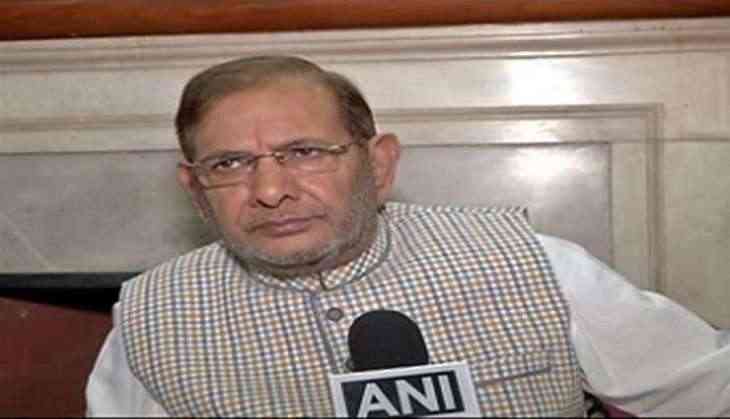 Ahead of Senior Janata Dal (United) (JD (U)) leader Sharad Yadav's three day visit to Bihar, his loyalists have accused Bihar Chief Minister of being power hungry and going against the ideology of the party.
Senior Rashatriya Janata Dal leader Bhai Virendra said that Sharad Yadav formed the JD (U) and now the party was being run by Nitish Kumar against its values. He described Kumar as simply being power hungry and doing anything to remain in power.
"Nitish Kumar just wants to be the chief minister and ever since he's become the party leader, he has expelled anyone who has opposed him." He said.
"Sharad Yadav formed the JD (U). Whatever JD (U) is today, it's only because of Sharad Yadav," he added.
He said the real JD (U) is still true to Sharad Yadav and they continue to be allied with the Rashtriya Janata Dal and the Congress.
Meanwhile, JD (U) leader Niraj Kumar said Sharad Yadav is coming to Bihar for a personal meeting and accused the RJD of unnecessarily hyping his visit.
He accused Yadav of not standing up for what was right.
He said, "Sharadji has always been an idol for us. He has quit the parliament on cases of corruption, but lately, people like Tejashwi and Tej Pratap (Lalu Yadav's sons) have become his idols"
Sharad Yadav will kickstart his three-day Jan Samvad Yatra today and will address the people of Bihar to discuss the JD (U)'s withdrawal from the grand alliance in the state.
Yadav will visit nearly eight to ten constituencies of Bihar between August 10 and 12.
-ANI