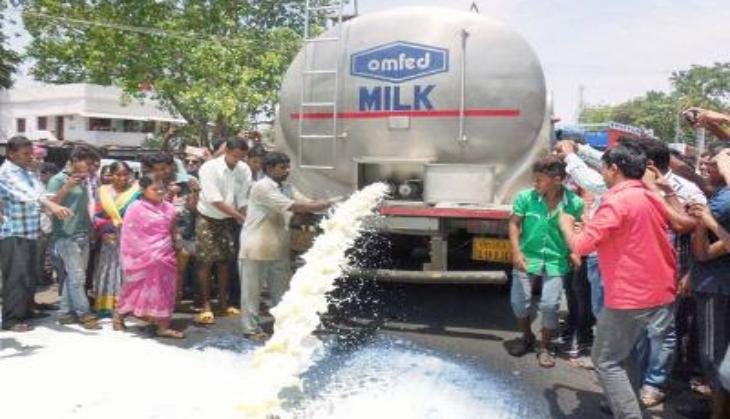 The fact that adulterated milk is sold openly is a known fact in India. Caustic soda, chalk powder and every other conceivable substance is mixed in the milk which is sold to the public. Children are affected the most by this practice.
The Supreme Court, in the case of Swami Achyutanand Tirth v Union of India, has come down heavily upon milk adulterers. The apex court has ruled that they should be sentenced to life imprisonment.
The top court's ruling came in the wake of an appeal by the Swami, who was aghast at the Delhi High Court's 2012 decision to acquit some people who were caught red-handed while stocking and selling adulterated milk.
The apex court based its judgement on Section 19 of the Prevention of Food Adulteration Act and Section 272 of the Indian Penal Code, which, taken together, criminalise the adulteration of any food substance.
In its judgement, the court took judicial notice of a study by the Food Safety and Standards Authority of India which showed startling results. The study found that 70% of the milk sold in Delhi was found to be contaminated, while the figures stand at 68.4% for the rest of India.
As of now, only the states of West Bengal, Orissa and Uttar Pradesh have laws which mandate a life sentence for food adulteration. In an interim Order, the court, on 30 December 2014, directed the Centre to ensure that similar laws are brought about in all states.
In the present ruling, the bench, headed by Justice R Banumathi, issued a slew of directions to the Food Safety and Standards Authority of India, the most significant among which is that it should take stringent measures against those found to be adulterating milk, and pull out all stops to maintain a strict vigil to prevent such occurrences.
Moreover, the court also made it incumbent upon the Dairy Departments of every state to identify "high risk areas" where there are more instances of milk adulteration, and set up a toll free phone and online complaint mechanisms. The court also directed the departments to make efforts at consumer-awareness.
The Supreme Court's ruling would undoubtedly provide a boost to the many who are crusading to ensure that people, and especially children, are not cheated into consuming poisoned milk.