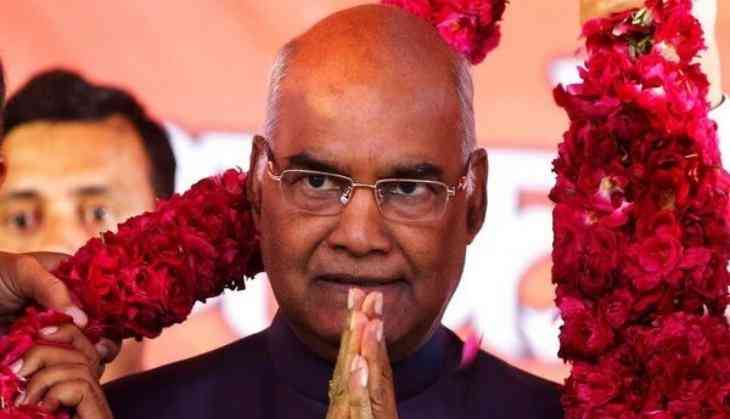 After the Rajya Sabha witnessed major turbulence on Wednesday when a opposition leader tore into President Ram Nath Kovind after he compared Mahatma Gandhi with Deen Dayal Upadhyaya, leaders of different political parties slammed the behaviour of Congress in the Rajya Sabha and deemed it disrespectful.
JD-U spokesperson Harivansh Narayan Singh said with the current situation in the Rajya Sabha, people with actual issues aren't able to speak. He pointed out to the fact instead of these issues people should focus on the important ones.
He raised the issue where the Chinese Defense Minister openly threatened India when GST was being introduced. He said, "While our nation was on the historic verge of introducing GST, the Chinese defence minister openly threatened us. Where has the glory of the country slept?"
"It would have been good if we would have talked of our security issues" he added.
Speaking to ANI on the same, Kalraj Mishra, a BJP minister said, "It's highly disrespectful of the opposition to say anything about the President". He also said that such actions send a bad message to the public.
Earlier, Congress leader Anand Sharma had said, ""Gandhi ji has done a lot for the nation and his equation with Deen Dayal Upadhyaya was a big disrespect." He also said that the President had not even mentioned Jawaharlal Nehru and Indira Gandhi's names.
Addressing the gathering at the Central Hall of Parliament, Kovind, who was sworn-in as the 14th President of India on Tuesday, remembered Mahatma Gandhi, Bhim Rao Ambedkar and Sardar Vallabhbhai Patel as patriotic freedom fighters.
-ANI