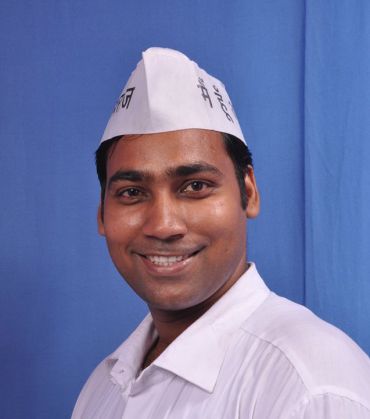 Aam Aadmi Party lawmaker Manoj Kumar was arrested by Delhi Police on 9 June and was sent to a two day judicial custody. He is allegedly involved in cheating and forgery case filed at New Ashok Nagar police station a year ago.
The police have a suspicion that he was part of a bigger nexus which was involved in cheating people and grabbing their lands using forged documents. He allegedly used to prepare forged documents of vacant plots at Kondli, Ghazipur and New Ashok Nagar area and then fool people into buying it.
Manoj Kumar and his partner Lakhpat duped Vijay Kumar of Rs 6 Lakh, who then filed a complaint against them at New Ashok Nagar police station. Police is now looking for Kumar's business partner Lakhpat to bust the nexus.
Vijay Kumar told police that the plot originally belonged to ML Singh who never sold it. He also mentioned that Manoj Kumar threatened him by using his position as an MLA of AAP from Delhi.