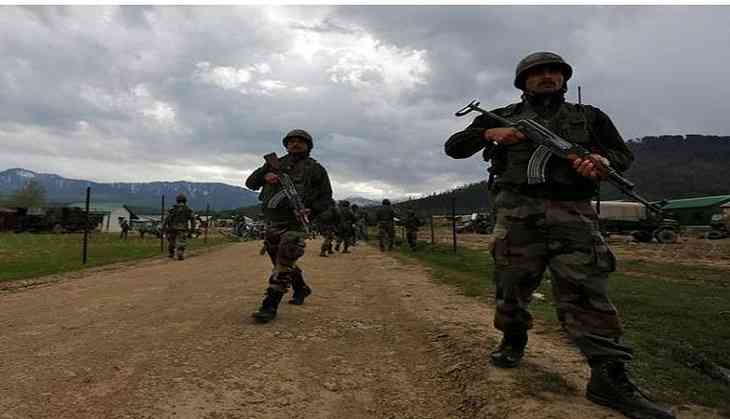 The Jammu and Kashmir police on Friday confirmed that one terrorist was killed last night in an encounter at Kanelwan area of Anantnag district in south Kashmir.
Kanelwan Anantnag encounter update. One militant killed. Arms ammunition recovered.

— J&K Police (@JmuKmrPolice) August 4, 2017
"On a specific input about the presence of three terrorists in general area of Herpora Kanelwan Karvel Anantnag , an operation was launched by Anantnag police, 3 RR and CRPF 40/90 Bn. During search operation terrorists fired on the search party resulting in exchange of fire," the police said in a statement.
The statement added: "At around midnight taking advantage of darkness two terrorists fired and managed to give a slip."
The police further confirmed that one SLR, two magazines, 40 rounds, a Chinese hand grenade were recovered from the slain terrorist.
"It was learnt that one individual riding a motorcycle with erased last numeral got killed in cross firing. No material leading to identity or I-card could be retrieved. Two mobile phones were seized from the said individual. One terrorist of Hijbul Mujahideen (HM) outfit namely Yawar Nissar Shergujri @ Algazi got killed in the encounter. One SLR, 2 magazines, 40 rounds, one Chinese hand grenade and a pouch was recovered from the slain terrorist. One solider of 3 RR namely Rifleman Rohit Kumar No. 13771129K also sustained injuries," the statement said.
-ANI