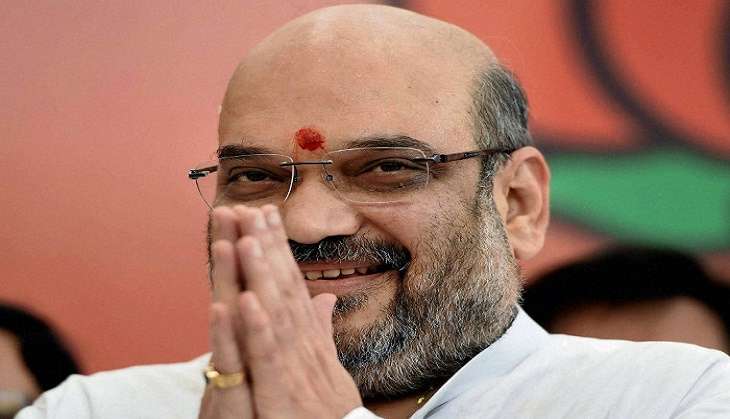 Given the content of BJP president Amit Shah's inaugural speech at the party's national executive meet on Sunday, the BJP's strategy for the 2017 Uttar Pradesh assembly elections will possibly combine the polarisation of communities in the state with a blare of the Modi government's achievements at the Centre.
Describing 2017, when five states including UP, Uttarakhand and Gujarat will go to the polls, as "a year of challenges" for the party, Shah referred to the "exodus" of Hindus from Kairana and said that UP's Samajwadi Party government had failed to protect the rights of the majority community, according to The Economic Times.
Shah also told party members to spread awareness about the NDA government's programmes and policies, and emphasised the use of social media, including the Modi App.
However, there was no reference to who might be the party's chief ministerial candidate, according to telecom minister Ravi Shankar Prasad, who briefed the media on Shah's speech.