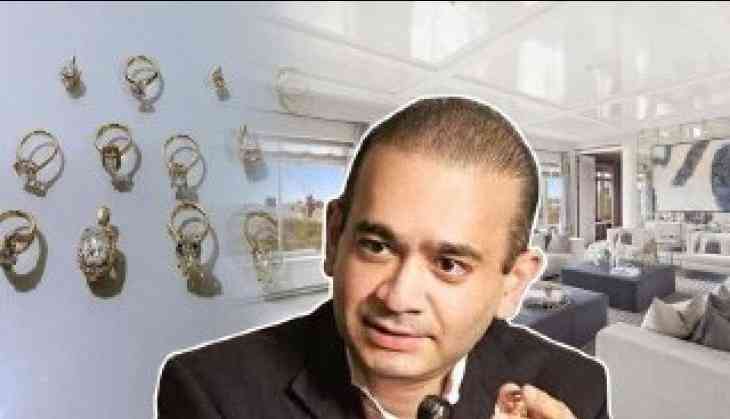 Diamond trader Nirav Modi, a prime accused in the multi-crore PNB scam, Monday filed an application before a special court opposing the ED's complaint to have him declared a "fugitive economic offender" under the Fugitive Economic Offenders Act (FEOA).
Modi filed 10 applications Monday before the Prevention of Money Laundering Act (PMLA) court of judge M S Azmi, but his prime argument was that the Enforcement Directorate's (ED) complaint had not been filed in accordance with the law and, thus, must not be considered valid by the court.
Modi argued that as per the FEOA, a complaint under the said act may be filed by the director or any other officer not below the rank of deputy director "authorised" by the director.
However, in the present case, Modi's application contended that the ED's plea was undersigned by one C Mahesh Chandra Reddy, claiming to be a deputy director, but the latter has not submitted any authorisation documents as required under the act.
The application further mentioned that the complaint was filed when the Fugitive Economic Offenders Ordinance was in force, which was subsequently repealed as the FEOA was passed by Parliament on July 25, 2018.
Hence, the proceedings in the present case were also under the new act, the application said, adding that actions intended to commence on the basis of the ordinance cannot continue after it has ceased to operate.
Hence, the complaint was not maintainable in its present form and was liable to be dismissed, the application said.
Nirav Modi and his uncle Mehul Choksi are being investigated by the ED and the CBI for allegedly cheating Punjab National Bank of more than Rs 13,400 crore.
The scam, which reportedly began in 2011, was detected in January this year, after which PNB officials reported it to the probe agencies.
Two criminal complaints were filed by the ED in this regard after taking cognisance of CBI FIRs.
-PTI