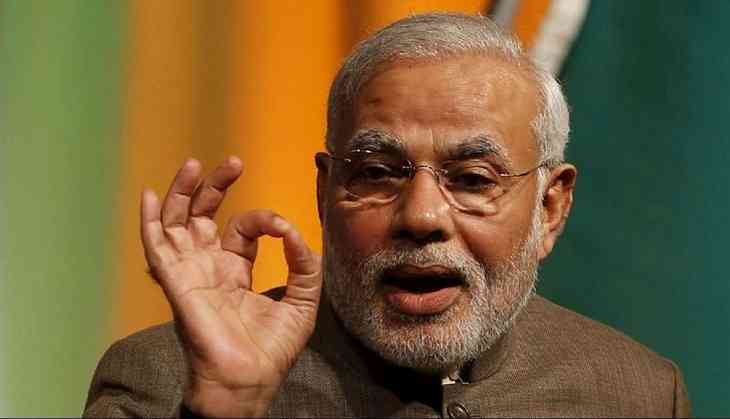 Prime Minister Narendra Modi will inaugurate the refurbished national police memorial, including a newly built museum of these forces in khaki, in Delhi this Sunday, officials said Thursday.
Home Minister Rajnath Singh, his two Ministers of State Kiren Rijiju and Hansraj G Ahir and the top brass of central armed police forces (CAPFs), central security agencies and state police units will be in attendance during the event on October 21 at the memorial based in central Delhi's Chanakyapuri area.
"The day is observed to pay homage to 10 policemen killed in an ambush by Chinese troops in 1959 in Ladakh's Hot Spring area. Numerous other personnel who laid down their lives protecting India's unity and integrity are also remembered on the occasion," CRPF Director General R R Bhatnagar said.
This supreme sacrifice made by the personnel of the CRPF, during the valiant combat with the Chinese PLA, is the source of inspiration for policemen and officers across the country, the Central Reserve Police Force chief said.
He added that the about 3.25-lakh personnel strong paramilitary has been the recipient of the maximum gallantry awards over the years for action in Naxal violence hit and militancy affected areas of Jammu and Kashmir and north eastern states.
Elaborate arrangements have been made for the event and the family of at least one personnel killed in the line of action from each force and police unit has been invited for the ceremony, officials added.
The memorial has been refurbished and the central structure has been enhanced, they said.
A large stone engraved in a raised platform has been erected at the memorial few years back at the same location.
Over 34,000 police personnel have been killed in action till now in the country and during the last about one year time (September 1, 2017 to October, 31 this year) a total of 414 personnel have laid down their lives or died due to unnatural reasons, a latest data said.
The PM, during the event, will also unveil the country's first national police museum.
The museum depicting the history, artefacts, uniform and gear of central and state police forces is coming up as an underground facility in the premises of the national police memorial.
The museum project is being steered by the Intelligence Bureau (IB) in coordination with the central armed police forces (CAPFs) that function under the command of the Union home ministry.
-PTI