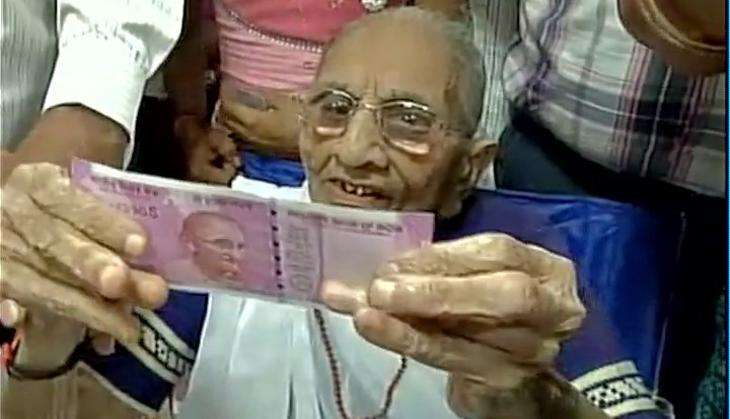 PM Narendra Modi's mother visits Gujarat bank (ANI)
Prime Minister Narendra Modi's mother Hiraben Modi visited a bank in Gandhinagar, Gujarat to exchange currency notes on 15 November.
She exchanged Rs 4,500 at the Gandhinagar bank, ANI reported.
Banks remained closed on 14 November, on account of Guru Nanak Jayanti.
On 15 November, people queued up outside various banks since 5 am in a bid to exchange their higher currency notes or to withdraw money from accounts.
Also Read: Banks to use indelible ink to curb multiple exchanges
In major development, Economic Affairs Secretary Shaktikanta Das announced on 15 November that banks will use an indelible mark in a bid to discourage people from engaging in multiple rounds of currency exchange.