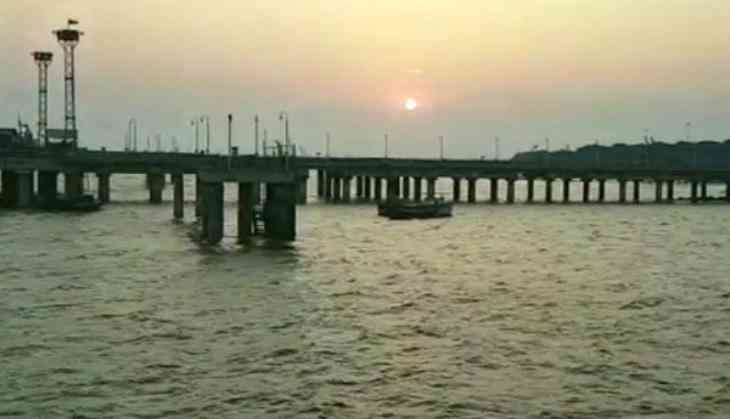 PM Modi to inaugurate Phase 1 of RO RO ferry service between Ghogha, Dahej
Prime Minister Narendra Modi on Sunday will visit Gujarat to inaugurate Phase 1 of the RO RO (Roll on, Roll off) ferry service between Ghogha and Dahej.
The prime minister will also travel by the newly-inaugurated ferry. After the maiden journey, he will address a gathering at Dahej.
The seven to eight hours of travel time between Ghogha in Saurashtra, and Dahej in South Gujarat will reduce to one hour after the ferry service begins.
At the public meeting there, the prime minister will also inaugurate the Sarvottam Cattle Feed Plant of Shree Bhavnagar District Cooperative Milk Producers Union Ltd.
Prime Minister Modi will then head to Vadodara, where he will dedicate to the nation, the Vadodara City Command Control Centre, the Waghodiya Regional Water Supply Scheme, and the New Head Office Building of the Bank of Baroda, at a public meeting.
The prime minister will hand over the residences to beneficiaries under the Pradhan Mantri Awas Yojana (urban, as well as rural).
Prime Minister Modi will also lay the foundation stones of several infrastructure and development projects, including capacity expansion of Mundra-Delhi petroleum product pipeline, greenfield marketing terminal project of the HPCL, an integrated transport hub, regional water supply schemes, housing projects, and a flyover.
-ANI