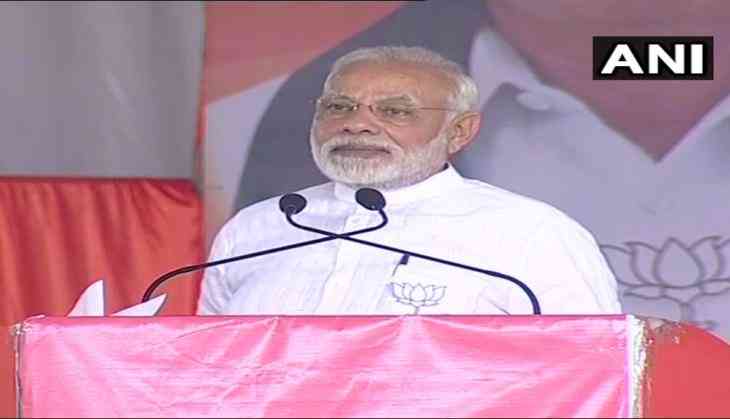 Prime Minister Narendra Modi on Sunday will address four rallies in Karnataka ahead of the upcoming state legislative assembly elections.
In the last leg of his campaigning for May 12 polls, the Prime Minister will visit Karnataka's Chitradurga, Raichur, JamaKhandi and Hubli area.
Apart from this Bharatiya Janata Party (BJP) chief, Amit Shah will also hold multiple rallies in the poll-bound state.
He will hold two public meetings and will take part in a road show in Belagavi.
In a related note, The Election Commission-appointed surveillance teams have seized suspect cash, jewellery and other inducements worth over Rs 120 crore in the poll-bound state yesterday.
Cash amounting to over Rs 67.27 crore, over five lakh litres of liquor worth Rs 23.36 crore, gold valued at 43.17 crore and other items such as pressure cookers, sarees, sewing machines, gutkha, laptops and vehicles, among others, worth about Rs 18.57 crore, was seized.
Karnataka goes to polls on May 12 and 2,655 candidates, including 219 women, are in the poll fray for securing 224 seats up. The results will be declared on May 15.
Data provided by the Chief Electoral Office in Karnataka has indicated that the BJP will contest all 224 seats, while the Congress will contest 222 seats. The H.D. Devegowda-led Janata Dal-Secular will contest on 201 seats.
(ANI)