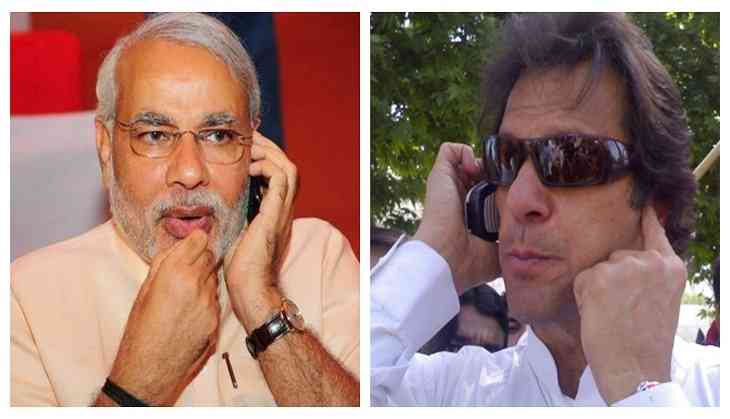 Prime Minister has spoken to PTI leader and next Prime Minister of Pakistan Imran Khan on Monday night. He hoped that democracy will take deeper roots in the neighbouring country.
PM Modi has congratulated Imran Khan for emerging as the largest political party in Pakistan's National Assembly in the Pakistan Election 2018. During their conversation, he also said Imran about his vision to maintain peace and development in the entire neighbourhood country.
However, Imran Khan also thanked India's Prime Minister for his good wishes, said Pakistan Tehreek-e-Insaf (PTI) in a statement.
Reportedly, PTI has announced that Imran would take sworn in as Pakistan's new PM before the country's Independence Day (14th August) likely on 11th August. However, PTI has emerged as the only single party in the National Assembly after the 25th July elections.
As per the reports, PTI leader Naeenul Haq said on Sunday night that consultation is on to complete the number game. He also said that homework has been completed and Imran Khan would the oath as Pak PM before 14th August.
However, as per the preliminary results of Pakistan Election 2018, Imran Khan party has already won 115 general seats and needs only 12 seats for a majority. While the other opposition parties like PML-N and PPP have won 64 and 43 seats in the elections, respectively.
Pakistan's National Assemble comprises a total of 342 members, of which 272 are directly elected.
As per the reports, to complete the majority, PTI leadership have been approached to Muttahida Qaumi Movement-Pakistan (MQM-P), the Grand Democratic Alliance (GDA), PML-Quaid (PML-Q), and the Balochistan Awami Party (BAP), as well as Independents.
Watch Video:
Also read: