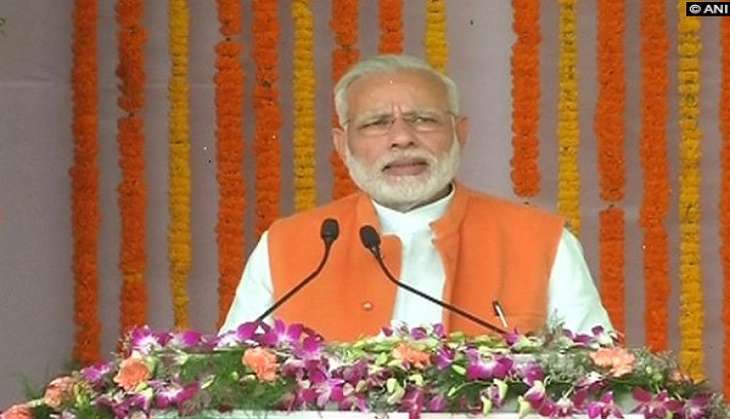 Slamming the opposition for criticising the demonetisation move, Prime Minister Narendra Modi vowed on 14 November that he would never leave the path of truth and integrity.
He invoked the nation's first prime minister Jawaharlal Nehru on his 127th birth anniversary to take potshots at the Congress for raising objection to his firm decision.
"This is 'mahayagya'; this is the festival of honesty. I seek your blessings. After Pandit Nehru passed away, many prime ministers came and went but that committee report is still lost in files. Today on Pandit ji's birthday, I pledge to reopen those files, which his party and family Prime Minister's never did. It's my tribute," he said.
The Prime Minister, who has drawn sharp flak from a united opposition post his decision to scrap Rs 500 and Rs 1,000 currency notes, urged all to support his decision and bless him in his war against black or undeclared money.
"Pandit Nehru, your family and party abuse me, but I am here on 14 November, your birthday, to complete work left undone from your time," Prime Minister Modi said.
"There are some political parties that are worried over currency ban. Those against me are strong people. But I will not be scared of them. I will not leave the path of truth and integrity. Some people never say anything on your face, but behind your back they poke other people to oppose and go against you," he added while addressing a mega rally here.
Escalating his attack on the grand old party, he said that former prime minister Indira Gandhi had during the Emergency in the 1970s turned the entire country into a jail for 19 months only to stay in power.