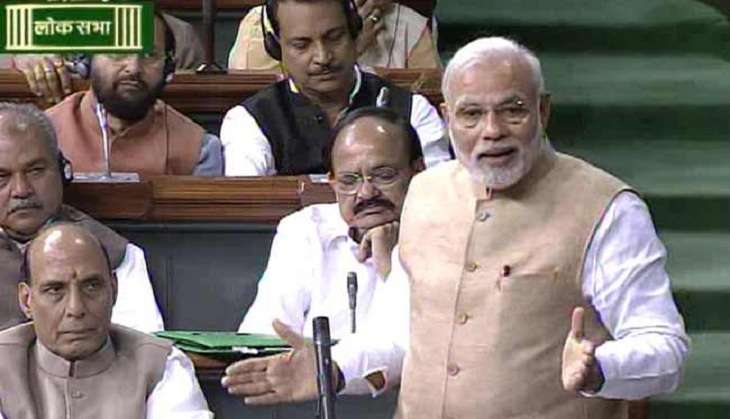 Opposition leaders stormed into the well of the House in Parliament on Friday, chanting slogans against Prime Minister Narendra Modi for saying that those not supporting the demonetisation programme are not in favour of wiping out black money.
Ghulam Nabi Azad, Leader of Opposition demanded that PM Modi apologise for accusing the Opposition parties of supporting black money.
"PM made serious allegations against Opposition when he said that Opposition parties are favouring black money. He must apologise," media quoted JD(U) chief Sharad Yadav saying.
Bahujan Samaj Party supremo Mayawati also demanded that PM Modi join the House and clarify on who, according to him, has black money.
Prime Minister Narendra Modi earlier in the day defended the government's decision to demonetise Rs 500 and Rs 1,000 rupee notes and said that some are angry about the initiative as they were not informed before the decision was considered.
Speaking after releasing two books on the Constitution in New Delhi, Prime Minister Modi said those who are criticising the demonetisation move don't have a problem with the government's preparedness, but they are having problems because they didn't get time to prepare for turning their black money into white.
Meanwhile, a person tried to jump off the top of the Lok Sabha building, allegedly over the ban on old notes. He is now being questioned.
--with ANI inputs