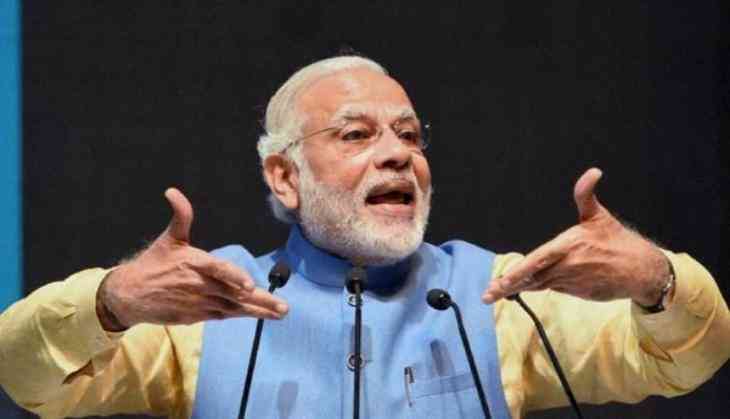 Prime Minister Narendra Modi has requested the citizens to provide "direct feedback" over his governance and 5 years rule on his "Narendra Modi or NaMo" app.
Its a survey wherein a detailed questions have been asked across nine tabs and have asked the people to rate the policies of the government and its performance.
PM Modi has tweeted saying, "I want your direct feedback through the survey on the NaMo app. Your feedback matters. Your feedback on various issues will help us take important decisions," adding that "Will you all fill that survey and also urge others to do so."
I want your direct feedback on various issues…take part in the survey on the 'Narendra Modi Mobile App.' pic.twitter.com/hdshOPnOEY

— Narendra Modi (@narendramodi) January 14, 2019
Some of the questions asked in the app via a survey are:
1. Which of the following issues is prime consideration when you are voting - cleanliness, employment, education, law and order, price rise, corruption, farmer welfare.
2. Name three most popular BJP leaders in your constituency.
3. Do you think the working culture of the government of India is improving? ('yes' or 'no' question)
4. Are you feeling more optimistic than before about India's future?
5. Do you see any impact of the proposed mahagatbandhan in your constituency?
6. Will you be interested in volunteering for the BJP?
7. Have you donated to the BJP?
8. Have you got NaMo merchandise?
The app states "How do you rate the performance of the Modi government," and now they have also featured the Mahagathbandhan in their app to know the people's idea over the Opposition alliance. Election 2019 has now become more digital.
Also read: 'Politicians who create rift among Hindu-Muslims should be burnt alive,' says BJP ally OP Rajbhar ahead