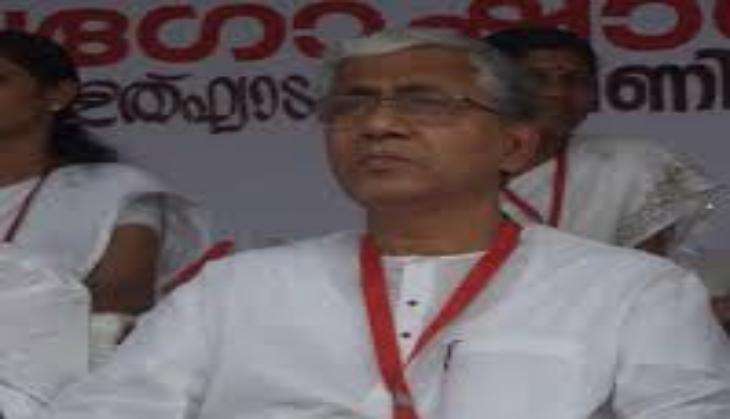 Tripura Chief Minister Manik Sarkar has sharply reacted to Prime Minister Narendra Modi's step against black money and corruption by banning Rs. 500 and 1,000 notes beginning 9 November and said this is nothing but a political gimmick aimed at diverting the attention of the common people from his failures.
"We can term this as a gimmick, a drama or a spark but if the Prime Minister or the political heads of his party think that the people of our country are fool then they are making a mistake. There is no reason to believe that people are so foolish," Sarkar told the media.
He said that the poor especially in rural areas will be the worst sufferers as they shall not be able to exchange the notes in absence of bank and bank account.
Sarkar said, "Now, what has it ultimately led us to? Are there banks everywhere in our country? What is our experience in Tripura? We are facing problems in making the payment of MGNREGA and in our social pension many people are unable to withdraw money as there is no bank nearby to their houses and so the CDPO are identifying them and withdrawing money and handing over it to them."
Sarkar also raised question on Prime Minister Modi's election promises during the 2014 general election to get back the black money stashed in safe havens abroad.
"Those who have black money by not paying tax to the nation, they do not keep it in hidden sacks in the house and the Prime Minister himself had said this during the last Lok Sabha election that in foreign banks there several lakh of crores of black money of Indians and if his government can come to power then they shall bring back this money and distribute among the country man at a rate of Rs. 15 lakh for each family. Now, the step the PM has taken with that how can he get back that black money which is deposited in foreign banks," he said.
"He has not taken any step to get back that money and now he is keeping mum on this issue. He promised to get the money within 100 days after forming the government but now 30 months or 900 days are over. But neither the PM or his party leaders are saying anything on this issue," added Sarkar.
Meantime, Tripura BJP state president Biplab Kumar Deb viewed that the opposition parties shall suffer huge loss due to the bold step initiated by Prime Minister Modi.
The Centre has assured the people that it will do its best to minimize their inconveniences they may face for a short period due to the scrapping of currency notes of Rs. 500 and 1,000.
Briefing the media in the national capital this evening, Finance Minister Arun Jaitley said the new series of notes of 500 and 2000 rupees will be available in banks and post- offices from tomorrow. He said there will be adequate availability of these notes in banks and post offices in the coming days and people will not face any difficulty in replacing their old notes.
Jaitley stated that this initiative will help curb the black money and parallel economy as they impact the actual economy.
Asserting that this move will take India towards cashless economy, the Finance Minister said the decision is of significant advantage to the economy, adding both Centre and states will benefit from with more revenue accruing in the economic system.
-ANI