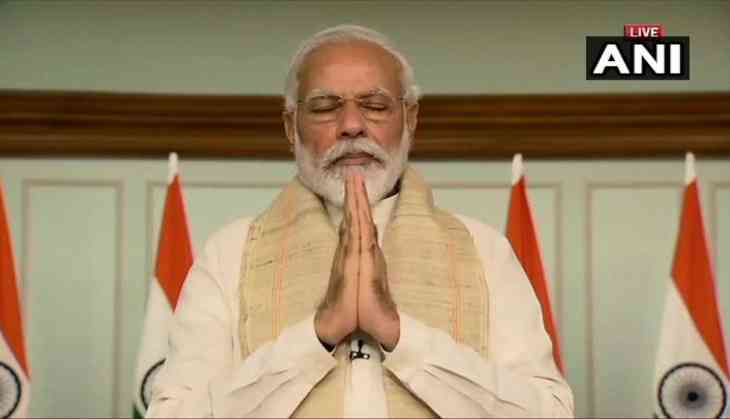 Prime Minister Narendra Modi on India-China Border Face-Off
Indian Prime Minister Narendra Modi on Wednesday said granted that India wants peace, when provoked it is capable of giving a fitting reply.
PM Modi's reply came after 20 Indian soldiers lost their lives in a fierce face-off with Chinese troops in Ladakh's Galwan valley on Monday. As per the Prime Minister's Office, PM Modi well also convene an all-party meet on Friday to talk about the situation.
PM Modi, Amit Shah, along with chief ministers of 15 states and union territories, who were in attendance during the virtual meeting today, observed a two-minutes silence in honour of the soldiers who lost their lives.
key highlights:
• I would like to assure the nation that the sacrifice of our jawans will not go in vain.
• India wants peace but it is capable to give a fitting reply if instigated.
• India has always worked with its neighbours in a cooperative and friendly manner, hoped for their growth and development.
• We've always tried to resolve differences and not let them turn into disputes.
• Unity and sovereignty of the country is of the most importance and we will not compromise with it. Nobody should test our patience.
• Valour and courage are also part of our country's character as much as sacrifice is.
• Nation takes pride in the fact that our valiant soldiers lost their lives while fighting.
Also Read: Indian intelligence agencies ask government to block 52 mobile apps linked to China over security concerns