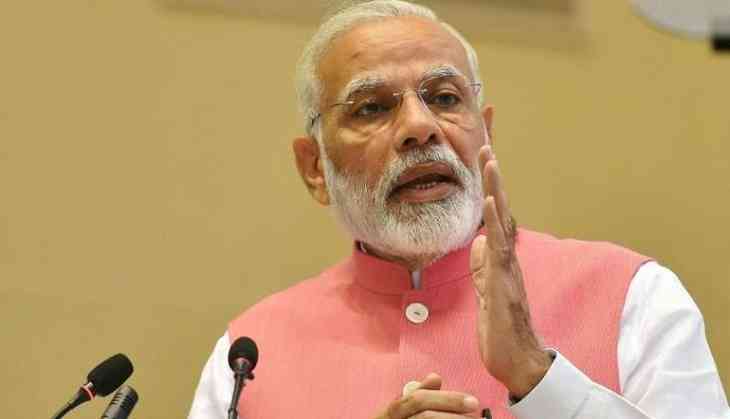 Prime Minister Narendra Modi arrived here on Saturday to address a public rally on the culmination of Chief Minister Vasundhara Raje's Rajasthan Gaurav Yatra.
On his arrival from New Delhi, Modi was welcomed by Raje at the Jaipur airport. He then left for Ajmer in a helicopter, which has reached near the rally venue at Kayad Vishram Sthali on the Ajmer-Jaipur highway.
The prime minister was accompanied by Raje to Ajmer in the helicopter.
This is the first political rally of the prime minister in Rajasthan, where Assembly polls will be held later this year.
Tight security arrangements have been made for the rally which is estimated to be attended by nearly three lakh people.
(PTI)