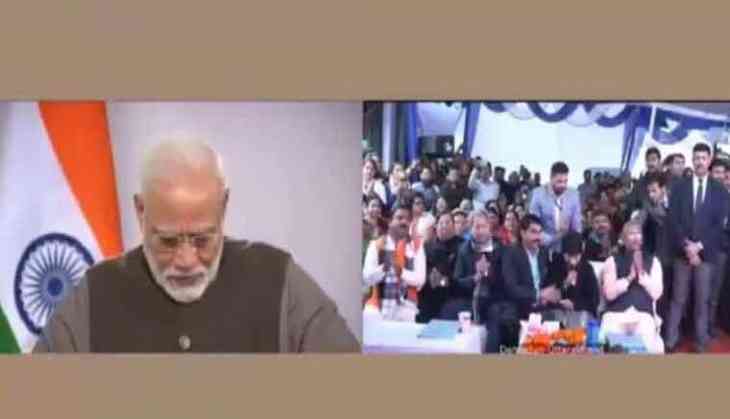 Prime Minister Narendra Modi turned visibly emotional on Saturday when a government scheme beneficiary broke down as she spoke highly of him.
"I haven't seen God, but I see you as God. Many, many thanks to you." the woman said during an interaction between PM Modi and beneficiaries of the Pradhan Mantri Bhartiya Janaushadi Pariyojana (PMBJP).
Also Read: Kapil Sibal takes a swipe at PM Modi over his 'status quo' comment
#WATCH Prime Minister Narendra Modi gets emotional after Pradhan Mantri Bhartiya Janaushadi Pariyojana beneficiary Deepa Shah breaks down during interaction with PM. pic.twitter.com/Ihs2kRvkaI

— ANI (@ANI) March 7, 2020
The woman, identified as Deepa Shah, spoke to the prime minister from Dehradun.
It was apparent that PM Modi was deeply touched and close to tears—his head was bowed for a moment. But he stayed calm.
PM Modi also used the occasion to alert the public against rumours amid an outbreak of the coronavirus. He asked them to take their doubts to their doctor.
The Prime Minister also advised the public to avoid handshake and start greeting people with a 'namaste'.
Also Read: BJP MLAs Sanjay Pathak, Vishwas Sarang accused of Madhya Pradesh coup plan claim threat to their lives