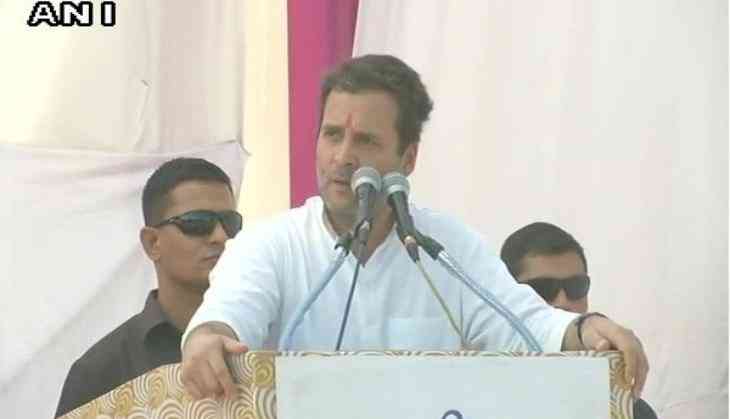 Congress vice president Rahul Gandhi alleged on 25 November that Prime Minister Narendra Modi single-handedly finalised the Rafale fighter jets deal without following the due procedure.
"When Modi ji went to France, he changed Rafale contract, without consulting anyone. Instead of giving contract to company which knows how to build an aircraft, he gave it to his industrialist friend who knows nothing about it. Defence Minister was in Goa then," Gandhi said while addressing a public gathering here, ahead of Gujarat assembly polls in December.
During Prime Minister Modi's visit to France in 2015, India and France announced a government-to-government deal wherein the air force would receive 36 Rafale jets in fly-away condition as soon as possible.
According to the contract, the components of the jets would be manufactured by Anil Ambani's Reliance Defence.
However, Defence Minister Nirmala Sitharaman, earlier, said the acquisition process of Rafale fighter jets got delayed because of the inaction by United Progressive Alliance (UPA), while it was in power for ten years until 2014.
The defence minister said when Modi-led government came to power in 2014, the situation was 'grim' and that they "had to move quickly forward so that the air force was not left unattended".
The Congress has also accused the government of buying the jets at an exorbitant price, paying three times the price negotiated by UPA-2 in 2012.
-ANI