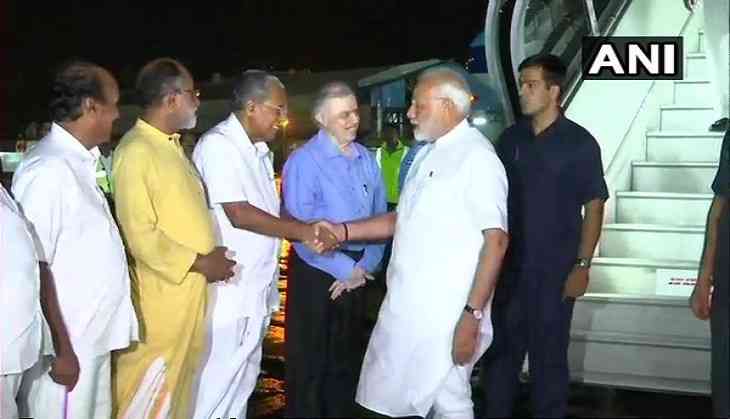 Prime Minister Narendra Modi on late Friday landed in Kerala to review the flood situation in the state.
"Leaving for Kerala to take stock of the flood situation in the state," Prime Minister Modi earlier tweeted.
Kerala has been witnessing incessant rainfall over the last few days, causing unprecedented flooding and landslides in several parts of the state. So far, 324 people have lost their lives in the state due to flood, according to a tweet by the Chief Minister Office (CMO) of Kerala.
Earlier on Thursday, Prime Minister Narendra Modi spoke to Kerala Chief Minister Pinayari Vijayan and assured that he will visit the flood-hit state to review the situations. The Centre has also launched massive rescue and relief operations as the situation in the state is getting worse with each passing day.
The rescue operations have also been stepped up in the state to evacuate people from the flood-affected situation.
Army, Navy, Air Force, Coast Guard and National Disaster Response Force (NDRF) have been asked to mobilize additional manpower, boats and helicopters to scale up the rescue and relief operations. Food packets and drinking water are also being rushed.
(ANI)