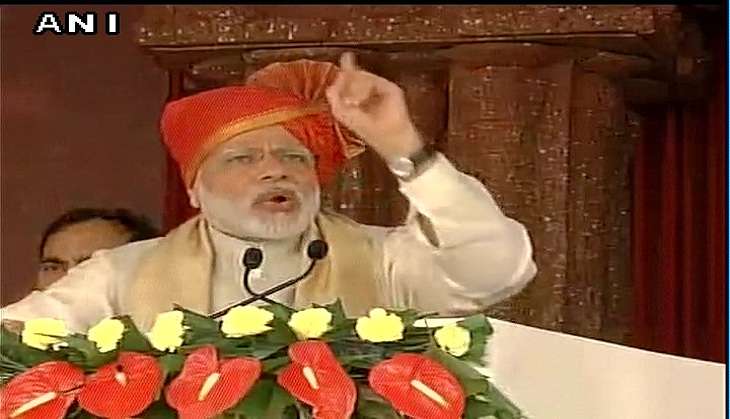 Expecting fireworks in both Houses during the Winter Session of Parliament starting from 16 November, with the opposition planning to target the government on several issues, including demonetisation, the Bharatiya Janata Party (BJP) Parliamentary Party Executive will go into a huddle on 14 November to chalk out strategy to counter the opposition.
Party brass, including Prime Minister Narendra Modi and president Amit Shah, will also attend the meet.
Meanwhile, The National Democratic Alliance (NDA) allies will also be meeting today, which will also be attended by the Prime Minister.
With the opposition all set to target the government on issues like demonetisation, Kashmir unrest, and One-Rank One-Pension (OROP), the ruling party is also likely to discuss these issues.
In a clear indication of the party's line in Parliament over demonetisation of Rs. 500 and Rs. 1,000 notes, Shah attacked opposition parties, saying they were against an exercise which has rattled those dealing in black money, fake currency, narcotics and such activities.
The Congress has sought suspension of business on day one of Winter Session to discuss the demonetisation issue.
Leader of the opposition in the Lok Sabha Mallikarjun Kharge on Sunday said Congress MPs would raise the demonetisation issue under rules 56 and 193 during the Winter Session.
Deputy leader of the opposition in the Rajya Sabha Anand Sharma has already given a notice for the suspension of business under rule 267 of the Rajya Sabha for a discussion on the same issue.
Leader of the opposition in the Rajya Sabha Ghulam Nabi Azad has also given a notice under rule 267 for discussion on the issue of Kashmir unrest. --ANI