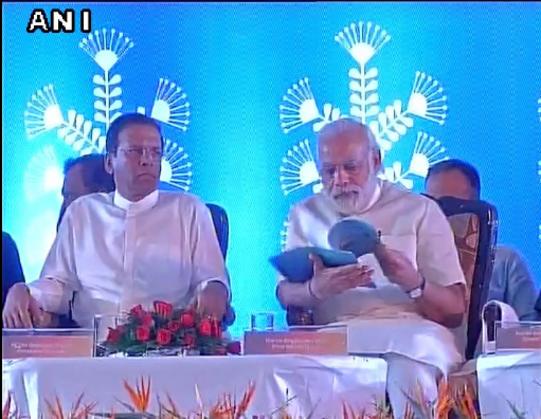 On 14 May, Prime Minister Narendra Modi addressed a conference at the Vaicharik Mahakumbh in Ujjain, Madhya Pradesh. Sri Lankan President Maithiripala Sirisena also attended the last day of the International Vichar Mahakumbh.
Before leaving for the valedictory session, PM Modi tweeted, "Leaving for Ujjain, where I will join International Convention on Universal Message of Simhasth."
At Ujjain, PM Modi spoke about the climate change and sustainable development. He also applauded and acknowledged people who gave up their LPG subsidies to help the poor families.
He said, "Over 1 crore people have given up their LPG subsidies. This will help in enhancing the health of poor people and their families who intakes large levels of toxic fumes from unhealthy cooking fuels such as kerosene, firewood and cowdung cakes."
He also spoke about the importance of Kumbh mela. "People from all corners of the country throng to this place to get in touch with history. Kumbh is a testimony to the tradition that is the backbone of the country the direction that the society is decided here at kumbh," India Today quoted PM Modi as saying.
Discussions on variety of subjects including cottage industry and organic farming were held during the course of the Vichar Mahakumbh.
PM Modi's visit comes days after BJP chief Amit Shah took a holy dip alongside Dalit sadhus at the Ujjain Kumbh Mela.