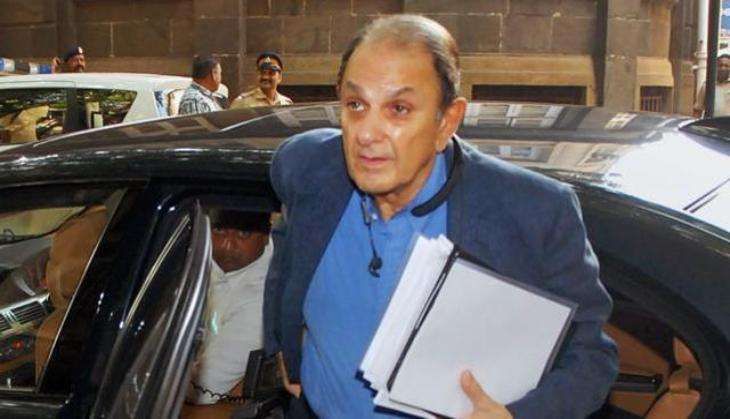 Nusli Wadia, an independent director of some companies of the Tata Group slapped a defamation notice on Tata Sons board asking to withdraw the allegations against him as they are "false, defamatory and libelous with the intention of harming (his) reputation".
Wadia has asked the board to present evidence against the allegations that he acted "in concert" with Cyrus Mistry, the former Tata group chairman.
"Please furnish details of all events and occurences that prove I have acted in concert," says the eight-page letter Wadia wrote to the 10 board members of Tata Group, including Cyrus Mistry.
He has also asked the board to define "Tata Group" stating that as an "independent director of Tata Steel am I under an obligation to act in the interest of an undefined Tata group."
"In any event, I must remind you that as an independent director, my only fiduciary duty is towards Tata Steel Limited and not an undefined Tata group or Tata companies," Wadia said in his letter, reports Economic Times.
Wadia has also warned Tata Sons to take back the move else he would take a legal action. On the other hand, Tata Sons has said that "the company will respond to the notice appropriately", reports PTI.
According to Times of India, Wadia said the Tatas remarks in the move to remove him from the Tata Steel board as an independent director, has "lowered" his image in front of the "esteemed colleagues on board of Tata Steel, and its public shareholders, who you claim will benefit from my removal".
Wadia in his defamation notice said the Tatas' attempt has irreparably marred his image and said "the leaking of the notice (for EGM to remove him from the boards) has damaged his reputation with the public at large."
Wadi, according to the TOI reprot, also said that it was "personal vendetta against him in reaction to the board meeting of Tata Chemicals on 10 November wherein the "independent directors refused to accept an unsigned statement tabled and read out by Bhaskar Bhat, asking for the removal of chairman Cyrus Mistry ."
Earlier this month, Tata Sons had moved to remove Wadia from the boards of Indian Hotels, Tata Chemicals, Tata Motors and Tata Steel fearing he would cause harm to the $103 billion Tata group. The group has also alleged that Nusli Wadia was trying to take control of some of these companies.
Nusli Wadia is grandson of Muhammad Ali Jinnah, the founder of Pakistan.