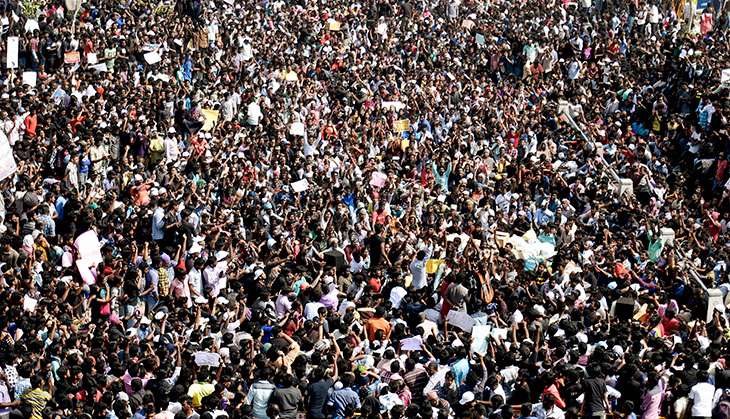 Animal Rights activist Gauri Maulekhi on Friday dubbed the ongoing protests over the bull taming sport Jallikattu as 'unjustified' and said that one should not make it an ego issue.
Maulekhi said Tamil Nadu Chief Minister O. Panneerselvam has apparently assured the protestors that steps have to be taken and the protest has to be withdrawn.
"That again is completely misleading; the protestors should be educated that it is not the whole Pongal festival that has been banned but only a very small part of it which involves animal. That has been stopped and the rest of the harvest festivities can take place as it is. What is the point of sticking to some illegality and making it an ego issue? It is totally unjustified," she told ANI.
The sea of protesters continued to swell on the Marina beach in Chennai for the fourth day on Friday as supporters of Jallikattu staged their protest.
The Tamil Nadu Government has been repeatedly urging the Centre to issue an ordinance for the Jallikattu sport, which is held during the Tamil harvest festival Pongal.
The Supreme Court, which had banned the sport in 2014, today agreed not to pass any interim order for a week.
Attorney General Mukul Rohatgi mentioned the matter before the apex court bench headed by Chief Justice of India Jagdish Singh Khehar.
"The Central Government and the state government are trying to solve the issue," Rohatgi told the apex court bench.
The submissions, which were made to the court by the Centre, were accepted by the apex court.
The apex court had earlier in its order banned Jallikattu by terming it as a 'cruelty' to the animal.
Urging the protestors to end their protest, Tamil Nadu Chief Minister O. Panneerselvam has said that Jallikattu will return to the state in a couple of days through an ordinance or executive order that will be reviewed by President Pranab Mukherjee.
-ANI