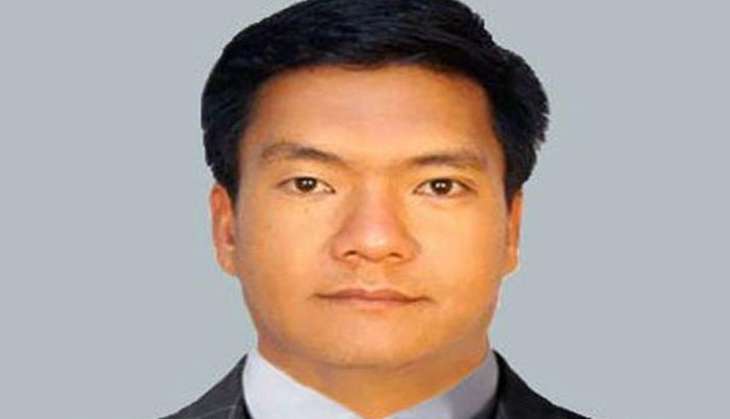 The four-day-old Pema Khandu government in Arunachal Pradesh on 20 July passed the floor test in the Assembly, with 46 MLAs voting in favour of the Chief Minister and 11 members from the opposition BJP voting against it.
Governor Tathagata Roy hurriedly summoned the day-long session of the Assembly late on 19 July, asking Khandu to prove his majority on the floor of the House.
When the House assembled in the morning with Deputy Speaker Tenzing Norbu Thongdok in the chair, Chief Minister Pema Khandu moved the motion 'This house expresses its confidence in the council of ministers' which was seconded by former Chief Minister Nabam Tuki.
Forty-four Congress MLAs and two Independent members voted in favour of the government.
Khandu addressed the members and appreciated them for reposing faith in his leadership. He also thanked senior party leaders, including Tuki and Kalikho Pul.
He said his prime duty was to bring in equal development for all the communities of the state, which was largest in the north-east region with 26 major tribes and over 100 sub-tribes.
Asserting that he would work across party lines, Khandu said that all members of the House would be given enough financial power so that they can concentrate on their respective constituencies for development to percolate.
While appealing to members not to rake up issues of the past, the CM said he would fix responsibilities on every minister of his Cabinet and those who fail to perform, would face action.
"I will take all the MLAs together as 'Team Arunachal' to fulfil the aspirations of the people," he announced, adding that his priority would be to complete all important schemes.
--PTI