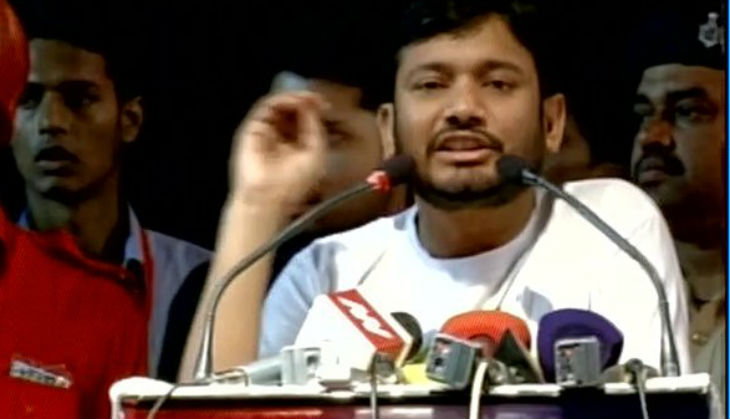 JNU Students' Union (JNUSU) President Kanhaiya Kumar's rally in Patna turned violent after two men waved black flags and shouted slogans in the middle of Kumar's speech.
This led to a brawl and Kanhaiya's supporters allegedly beat up one of the men. According to the reports, the police has detained the men who waved black flags.
WATCH: Kanhaiya Kumar's supporters beat up man after he showed black flag to Kanhaiya during his speech in Patnahttps://t.co/2nrmG3pMHK

— ANI (@ANI_news) May 1, 2016
On day one of his two-day visit to Bihar, Kanhaiya met CM Nitish Kumar and RJD chief Lalu Prasad in Patna.
"We discussed the current situation in the country. Lalu Prasad has contributed immensely towards realising social justice," Kanhaiya said after meeting the RJD chief.