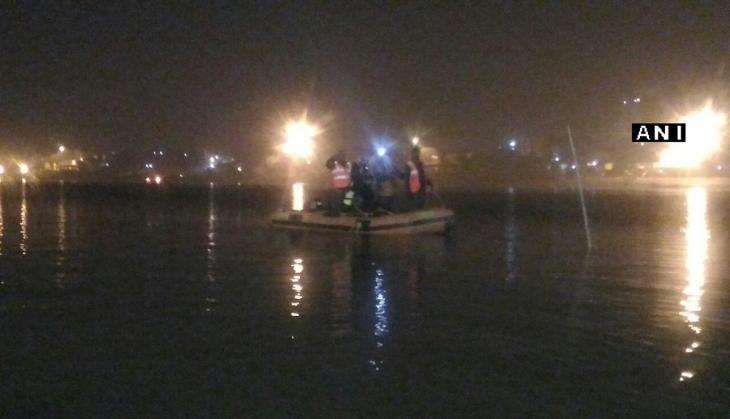 After the boat tragedy that claimed 24 lives, an FIR has been lodged against unidentified persons for illegally running an entertainment park and boat operators in connection with the incident, police said today.
The FIR was filed with Sonepur police station late last night under several sections of IPC against unidentified persons running an entertainment park at Sabalpur diara and boat operators for illegally ferrying passengers from either side of the river between Saran and Patna districts yesterday, Sub-Divisional Police Officer (SDPO) Md Ali Ansari said.
The FIR was filed by the Sub-Divisional Officer (SDO) Anuj Kumar, he said.
The boatman responsible for incident in which 24 revellers, comprising women and children, among others drowned in the river Ganga near NIT ghat in the state capital has been identified as Ashok Rai.
He is a native of Chaharan Mohalla of Sabalpur village, the SDPO said, adding raids were being carried out to nab him and other accused.
--
PTI