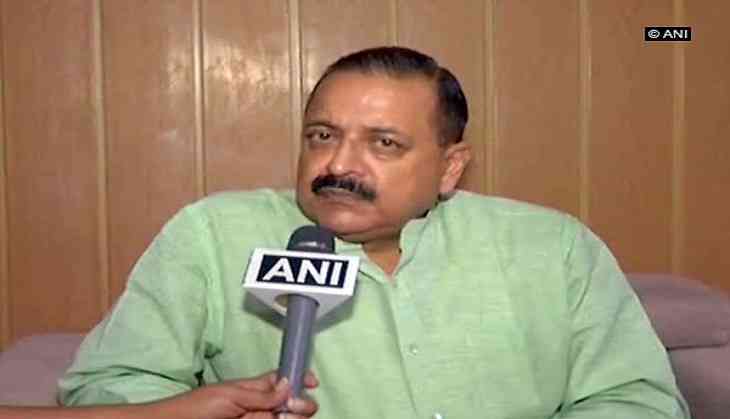 Minister of State for the north-east region Jitendra Singh on Friday said that the Patidar community had begun questioning the individual agenda of Hardik Patel, their leader for reservation movement.
"The entire community (Patidar) knows that only the BJP can secure its future. The Congress has created a confusion in this issue and has not cleared its stand. In fact, the entire Patidar community is questioning the individual agenda of Hardik," the Bharatiya Janata Party (BJP) leader said.
Singh stressed that the Patel community in Gujarat would vote for the BJP irrespective of Rahul Gandhi's perception of "truth being on Congress' side".
"The way in which Rahul Gandhi is singing hymns of Sardar Patel testifies that the sentiments of Gujarat's people forced him to remember him. At least Rahul has realised the reality of Sardar Patel's importance and the 'Satya' that Vallabhbhai could not become the prime minister of the country because of the Nehru-Gandhi conspiracy," Singh said.
Singh also reacted to the brutal murder of BJP worker Gowhar Bhat in South Kashmir's Shopian and said his death was an assault on the ethos and values of a healthy democracy.
"The killing of this worker, who happens to be the district president of the BJP's youth wing is not just an attack on a party worker but an assault on the ethos and values of a healthy democracy. We have spoken to the concerned person in the administration and hope the culprit will be booked and given befitting punishment as soon as possible," he said.
"In the last few months, the youth in Kashmir including the Muslim youth have put their weight behind the leadership of Prime Minister Modi. They want to be a part of mainstream journey led by him. But there are alienating forces there which do not want the Kashmiri youth to be a beneficiary of new India," he added.
-ANI