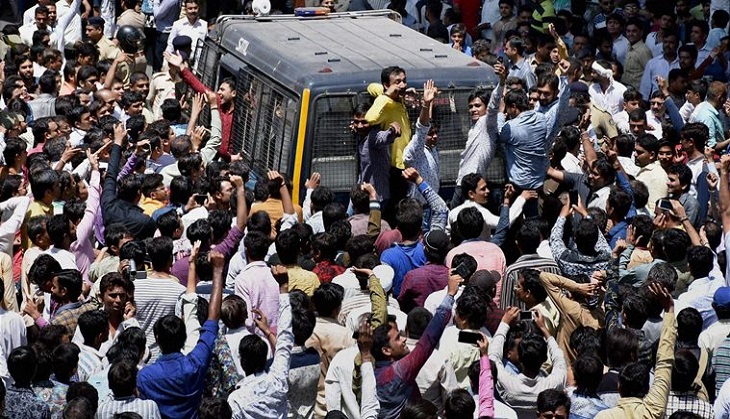 In the wake of a massive protest staged by the Patidar community, Gujarat Home Minister Rajni Patel's vacant property was allegedly set on fire in Mehsana by the Patel agitators on the evening of 17 April.
According to media reports, a violent mob attacked Rajni Patel's house located on Modera road in Mehsana and set it on fire. No one was reportedly injured in the incident.
Additionally, ANI reported that following the protest staged by The Patidar Anamat Andolan Samiti, a 27 year old man belonging to the Patel Community allegedly committed suicide by poisoning himself to express solidarity with the Patel agitation for reservation.
Curfew was imposed in Mehsana after the 2nd phase of Patidar quota stir lead to violent clashes between the police officials and the community members on 17 April. More than 400 protesters demanding OBC quota for the Patidar community and the release of their leader Hardik Patel, were detained across the state.
Internet and mobile services will remain suspended till midnight.