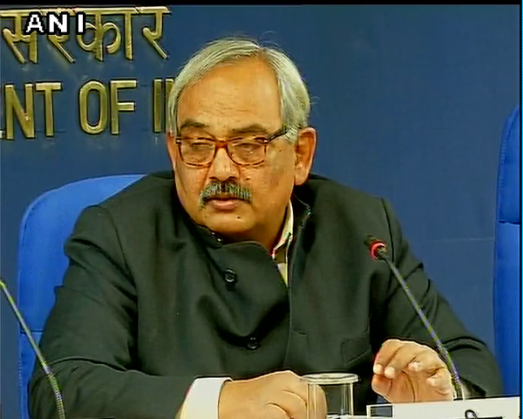 Asserting that the aim of the terrorists has been defeated Union Home Secretary Rajiv Mehrishi said on Sunday that the security forces would very soon neutralise all terrorists.
"By yesterday evening, four of the terrorists had been neutralised. There was no further firing and it was not certain whether there are other terrorists or not," he said.
"In the morning, two more terrorists were discovered and are being engaged. We are hopeful that they will also be neutralised by this evening," he added.
The Home Secretary further said, "Due to active intelligence inputs and advance information, the security forces, especially the Air Force, were able to protect the air force assets."
In Pathankot airbase the combing operation is still going on. During search operation, a blast was reported from inside in which a Lt. Col. of the Indian Army lost his life and five commandos were injured who are being treated. The total number of martyrs during the operation has reached seven so far.
(ANI)