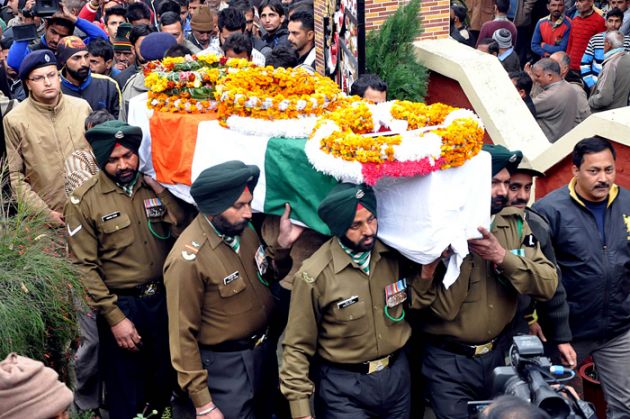 Locals living in adjoining areas of Pathankot air base, which was stormed by six terrorists recently, used to enter the premises after paying as low as Rs. 20 to security guards to graze their cattle and even shop in the Canteen Stores Department (CSD) canteen.
In a pre-dawn attack, a group of heavily-armed Pakistani terrorists, believed to be belonging to Jaish-e-Mohammad, attacked the Pathankot air base on January 2 killing seven security personnel. Six terrorists were also killed in the incident.
Intelligence agencies have informed the Home Ministry that it was a common practice for many people to enter the sensitive Air Force Base with their cattle for grazing after paying the guards deployed in a few isolated gates.
There is several hundred population of Gujjar community who herd cattle and they found the grass inside the campus suitable for grazing.
There are several shops, including CSD canteen, inside the Pathankot air base and there have been reports that many locals go shopping there.
While some of the locals even made identity cards while some other pay the security guards to enter the premises, the inputs suggest.
(With PTI inputs)