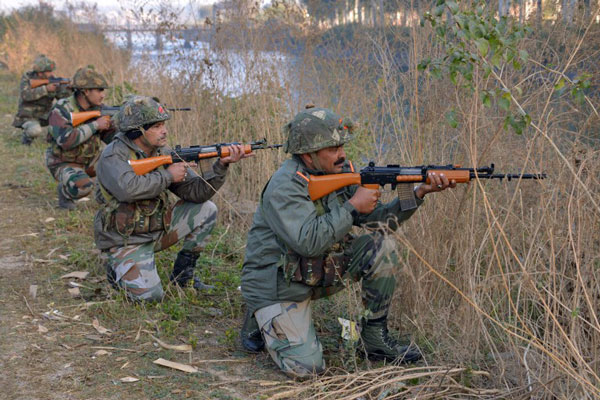 During a brief meeting on the sidelines of the SAARC summit at Pokhara, Nepal, external affairs minister Sushma Swaraj and Pakistan's foreign affairs advisor Sartaj Aziz decided that Pakistan's Special Investigation Team looking into the Pathankot attack will arrive in India on 27 March, after which the prime ministers of the two countries, and their foreign secretaries will meet in Washington during the Nuclear Security Summit on 31 March.
Swaraj and Aziz discussed the Jaish-e-Mohammed and the role of its chief Masood Azhar in the Pathankot attack, sources said.
According to The Economic Times, Aziz hoped that Prime Minister Narendra Modi would meet his prime minister Nawaz Sharif in Washington. "Not sure whether there will be a structured dialogue but hopeful that they will meet," said Aziz.
Sushma Swaraj said: "It is not possible that Pathankot be not discussed in my meeting with Sartaj Aziz... The date for SIT visit has been decided. It will arrive on 27 (March) night and will begin its work on 28 March."
So far, the Pakistan Sit has arrested three men in connection with the Pathankot attack. In India, the SIT may want to question Gurdaspur SP Salwinder Singh.