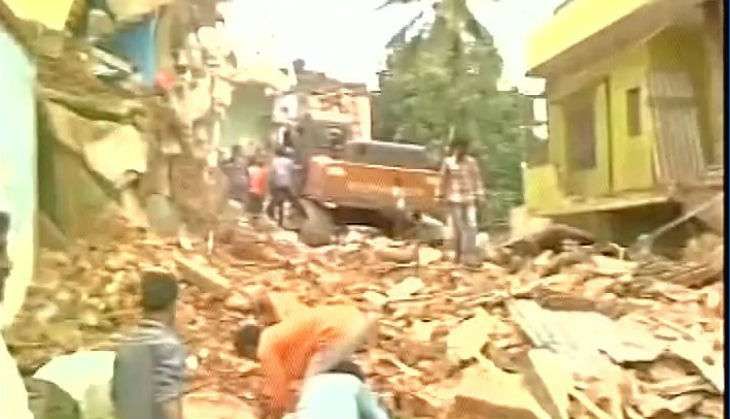 A portion of martyred NSG commando Niranjan Kumar's house in Bengaluru has appeared on the anti-encroachment demolition list of the city's civic body.
Kumar was killed in the attack on the Pathankor air base in January this year.
Bruhat Bangalore Mahanagara Palike's (BBMP) demolition drive has been undertaken to get rid of the encroachment on storm water drains in the city.
The inclusion of Kumar's house in the list has drawn flak from all quarters. The slain lieutenant's brother Shahank said that the BBMP should have consulted the family first.
"It's not a common man's house, It's a national hero's house. They need to consult us first. They just marked it (Pillar of the house) and left. We will have a word with officials and then decide on this," Shashank told ANI.
"If demolition is really required then we are ready, just requesting them to give us some time so we can build a new pillar across it. We haven't spoken to any of officials yet, so we haven't got any idea on what is going to happen," he said.
"We should give respect to the family which has made such a sacrifice," BJP leader Jagdish Shettar said.
Taking note of the matter, Karnataka Home Minister G Parmeshwara said: "Government can give alternative site to them to build another house."
While Shashank has denied talking to any official, BBMP Assistant Commissioner S Alam thanked the family for cooperating.
"Salute Lt Col Niranjan's parents for cooperating and agreeing to demolish the encroached portion," Alam told ANI.