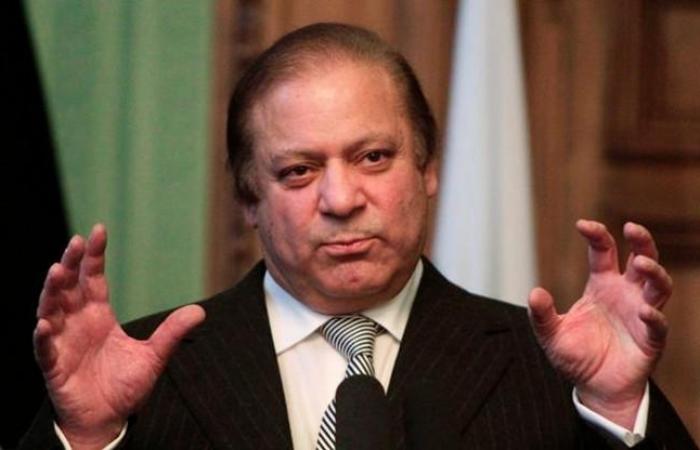 In the first major action taken in connection to the Pathankot attacks, Pakistan has arrested Jaish-e-Mohammad members. Their offices have been tracked and sealed. Also, the Prime Minister's Office, Pakistan, has also expressed its willingness to send a special investigation team to Pathankot.
India has alleged that Jaish-e-Mohammad was behind the attack at the Pathankot Air Force base on 2 January that claimed the lives of seven jawans. Indian intelligence agencies have also intercepted calls between alleged JeM terrorists and their Pakistani handlers.
Here's the full text of the statement released by Sharif's office.
A high level meeting chaired by the Prime Minister reviewed the prevailing security situation. The meeting was attended by Ministers of Interior and Finance, Chief Minister, Punjab, Advisor on Foreign Affairs, COAS, DG ISI, Corps Commander Lahore, Director General Intelligence Bureau and other senior civil, military and police officials.
The meeting noted with satisfaction that as part of Pakistan's commitment to eliminate terrorism from our soil and the expressed national resolve not to allow our territory to be used for acts of terrorism anywhere, considerable progress has been made in the investigations being carried out against terrorist elements reportedly linked to the Pathankot incident.
Based on the initial investigations in Pakistan, and the information provided, several individuals belonging to Jaish-e-Mohammad, have been apprehended. The offices of the organization are also being traced and sealed. Further investigations are underway.
In the spirit of the cooperative approach, it was also decided that in order to carry the process forward, additional information would be required, for which the Government of Pakistan is considering to send a Special Investigation Team to Pathankot, in consultation with the Government of India.
The meeting reiterated that in line with our decision to counter and completely eliminate terrorism, Pakistan would remain engaged with India on this issue.
India has given the lead to Pakistan on the alleged attackers. Earlier, Pakistani media reports claimed that the numbers shared by Indian investigating authorities were unregistered. The reason this justification was questioned is because no numbers are issued without furnishing biometric details in Pakistan.
On Tuesday, the Home Minister had expressed faith in Pakistan's promise of taking substantial measures to track down Pathankot attackers. He said that there was no reason to doubt their commitment.
Amid the action taken by Pakistan, uncertainty looms over the Foreign Secretary-level talks between India and Pakistan scheduled for 15 January, though the US is making efforts to ensure that they remain on track.