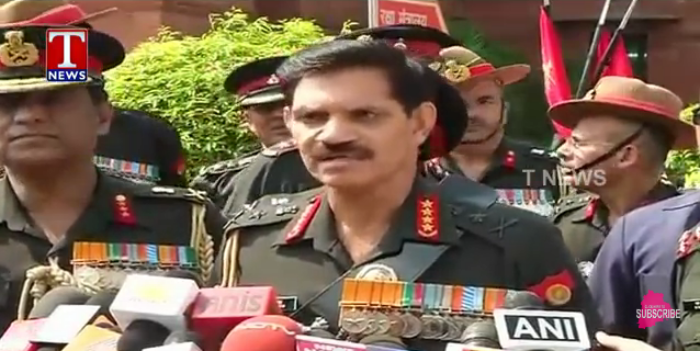 Army Chief Gen. Dalbir Singh Suhag addressed persistent questions related to the 2 January attack on the IAF base in Pathankot during a press conference held today. Here are the major takeaways from his speech:
No issue of coordination - Faced with criticism over the response to the attack, Gen. Suhag downplayed accusations of incompetent communication between infantry units. "I can assure that there was no issue of coordination between the forces at Pathankot," said Gen. Suhag.

Time taken is not surprising - The Army Chief insisted that the amount of time it took to conclude operations at the airbase, which was also the subject of critical speculation, was not a big deal. The time taken to wrap up the counter-attack, according to him, is an issue which rests with the commander on the ground. "There were two soldiers in the building where two terrorists were holed up. We had to first pull them out and then launch the offensive for the terrorists. It was not an easy operation and we took our time to reduce or minimise the casualties," Gen. Suhag said.

Failure to act on intelligence a concern - Responding to allegations that the six terrorists made in into the airbase despite actionable intelligence received beforehand, Gen. Suhag conceded that it is a worrying detail. "How the terrorists got in despite the intelligence is being looked at by the NIA. It is of concern and will one of key lessons learnt," he said.
Summoning NSG a good decision - With regard to questions over whether utilising the National Security Guard instead of the Army was appropriate, Gen. Suhag threw his weight behind the elite force. "NSG is the best force to deal with a hostage situation, was a good decision," he said.
Pakistani weapons? - "We have recovered weapons with markings from Pakistan. NIA is still investigating, they will inform us further," said the Army Chief.